In 2022, more than 113,000 companies "collapsed" in Russia, which is a 17% increase from the previous year. Of course, many new companies were also launched during that time. However, statistics still go against business. Many startups suffered similar setbacks, and many people are giving up their own companies and instead returning to full employment. Here, they face new challenges because employers do not want to hire those who already have had a taste of independence and freedom. Or what are some other reasons for rejection?
I do not know about the rest, but personally, I have always been happy to hire ex-businesspeople. I have a few of them in my team, and they have proved that a negative experience is just as valuable as a positive experience. However, I did not come to this conclusion right away because stereotypes and fears are common to everyone without exception, especially when it comes to money.
Is having a former entrepreneur in a team the norm or not?
Here I can say confidently it is absolutely the norm! According to statistics, around 15% of employees have tried their hand at business at least once. Of these, 46% returned to employment due to financial difficulties associated with running their own business, and 22% got back because of problems with bureaucracy. Why are employers so wary? It is frequently because they are afraid of the following:
If an entrepreneur has not succeeded, they must have made many irreparable mistakes. Therefore, they might not have enough knowledge for a new job either;

A former entrepreneur could turn out to be a spy: they might steal your idea, business developments and even employees, and then create a clone company;

Former entrepreneurs are accustomed to working for themselves, so they could be difficult to integrate into a corporate environment and could be hard to control;

The new employee will quickly leave the company once they recover financially and are ready to start their own business;

Former entrepreneurs are used to managing and having high positions, so they will quickly get bored in linear and low positions.
If you have ever doubted whether to hire an employee for one of the reasons above, then I will say to you: do it! The initial fear is easy to dispel during an interview since you can assess the relevant knowledge and skills of the candidate, whoever they are. As for spying, it is rare. That is something from a comedy drama. It has never happened to me, even though I have worked in the business for over ten years. You will also find that once they return to employment and remember its charms (for example, the lack of the stress they experienced before), the ex-entrepreneur is unlikely to want to go solo again. Likewise, during the recovery period after their company collapsed, many are looking for mid-level positions where they can "lick their wounds" and carve out a new career path for themselves. So, what is more or less realistic in practice is that the former entrepreneur is used to controlling everything. Therefore, it is hard to control them. Although, who said that is a bad thing?
Why you should hire an ex-entrepreneur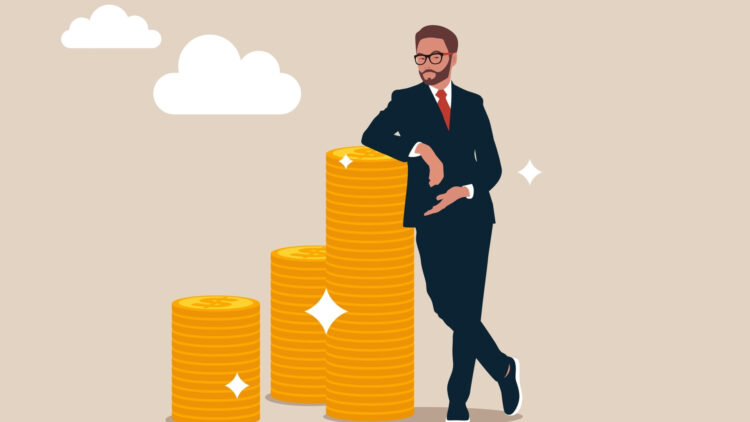 There may be many reasons why a business didn't survive, ranging from having a truly irrational financial strategy to a run of bad luck or being hit by an economic crisis. This is why, before drawing any conclusions, it is worth talking directly with the ex-entrepreneur and asking many questions. Trust me, this will remove many of your doubts! In addition, it will help you see the entrepreneur's undeniable advantages.
Some advantages of such employees in my experience are:
They have a clear understanding of how a business is built. They already know the ins and outs of business procedures, and one entrepreneur's experience is always invaluable to another.

They focus on results and have a commercial mindset. The candidate knows how difficult it is to make money, so they do not waste their time and are especially motivated to move the company forward.

They are responsible and can make decisions. Unfortunately, this is what most normal employees lack. You can assign them important responsibilities and be confident they will survive even under most stressful circumstances.

They have a higher level of communication skills. As a rule, business owners conduct all significant negotiations, establish connections, and make useful contacts. They could be incredibly beneficial for you!

They are bold and adaptable. How many people do you know who have dared to venture out of their office comfort zone and take the risk of being left with nothing?
Let us return to the excessive independence that frightens many employers. Why do I consider this an advantage and not a disadvantage? Because you can channel your employee's leadership into constructive activities and entrust them with a new project, knowing their initiative will be backed up by action. For example, I assigned one of my employees, whose florist shop went bankrupt, to design a new product. Strange as it may sound, her experience in floristry and her impressive use of colour helped this employee create an incredible visual solution!
Which employees do you consider to be the most valuable? I believe that the most valuable employee has the necessary experience, does not require training and constant supervision, and can put their knowledge into practice. Hiring ready-made, "warmed up" professionals in the form of former entrepreneurs is a huge saving for the company resources!
Questions to ask an entrepreneurial candidate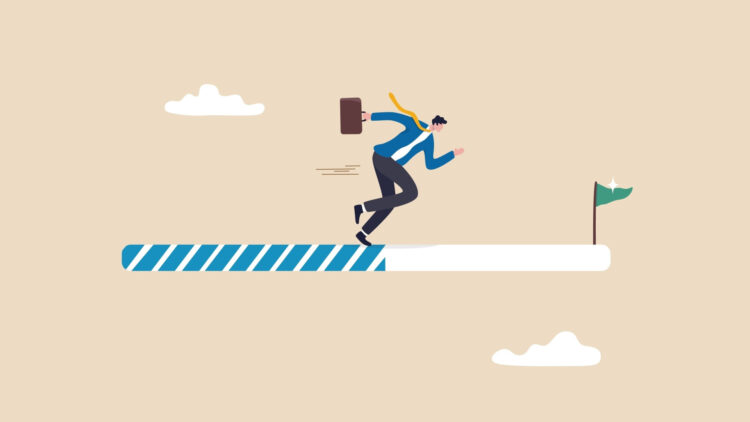 If you have a candidate sitting in front of you who had a business and is back to employment, then ask them:
About their experience in business. How did they come up with their idea, and why this particular one? How long did it take to launch? Where did they start? The answers to these questions will help you evaluate whether the candidate is impulsive or responsible, whether you can rely on them, or whether you should expect their interest in your company to burn out just as quickly.

About resources. What resources did they have for their business? Where did they get them from, and how did they organise them? For example, if someone borrowed money for their company from a relative, this invites certain assumptions. On the other hand, if the candidate found investors and attracted their attention, it is clearly worth a lot!

About their choices and their mistakes. What happened to the business? Why did the candidate decide not to try their hand at another business, and why do they want to return to full-time employment? Why would they do that? How do they feel about the possibility of someday getting back into business again? Few people like to talk about their failures. Still, you need to figure out what exactly went wrong and whether the candidate is already reflecting on their failures, to make sure they are not still weighing down upon them. Likewise, identify the key trigger that caused the person to leave the business. Perhaps they realised they lacked a toughness of character, or maybe the company simply outlived itself. Suppose the candidate simply sold the business at the peak of its value and invested the money earned elsewhere. In that case, this is a superb indicator!
Do not be afraid to let someone into your business simply because you fear this person will ruin everything. After all, they say: "When there are two gardeners, the garden blooms even more vigorously!"
What should you do if you are an ex-entrepreneur yourself?
Finally, I have some advice not for those who hire former entrepreneurs, but for those who are those former entrepreneurs trying to get hired.
To dispel the employer's fears, outline the benefits they receive when working with you. You should not gloss over your past as a businessperson or try to change the subject. On the contrary, discuss it in detail! Your experience is invaluable and has become a work in progress, teaching you many new and useful things. Outline that you do not want to take over the position of your potential boss, you are willing to follow the rules and want to achieve the same goals the company aims for.
Emphasise the benefits of having business experience in employment in the following way:
Mention that, unlike other candidates who have always been in full-time employment, you know the employer's potential pain and how business processes work from the inside out.

Link these benefits to the problems of the company you want to work for, and mention that your experience will help solve them. The crucial thing is to do it reasonably, making logical connections between your story about the past and the current situation of the employer.

Draw their attention with figures, facts, and accomplishments, especially those you are proud of (e.g., winning a tender).
The most important thing, of course, is to look for an employer who is aware of the advantages of entrepreneurial thinking and is not burdened with stereotypes and fears, which could be enough to deny the obvious benefits of this cooperation. On the other hand, truly strong employers with ambitions will not reject a candidate just because they once had their own startup.
If the job market is not looking good at all, consider moving into consulting. A former entrepreneur knows how to develop a company and the mistakes a newcomer can make, so your professional expertise will come in handy. And it costs, I must say, a lot of money, especially if your name or company is still known in business circles.