Webinars are essentially online seminars dedicated to a specific topic. However, webinars are also a great way to make yourself known and strengthen your position in the market because you are giving people free solutions to their problems.
Personally, I love webinars with all my heart! I love to attend them (my mentors organize them regularly) and organize them myself. To commemorate the release of my new book, "Your Million Dollar Career," I held a webinar on YouTube where I gave a detailed guide to building a successful career. So I can say from experience that webinars work as a means of promoting your brand or company and its products! The main thing is to understand what you are doing, why you are doing it, and how to accomplish it.
Webinars for business and personal branding: What goals do they help achieve?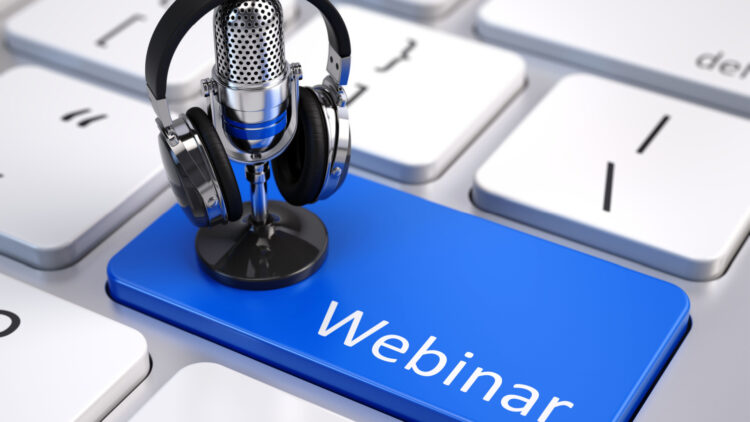 Webinars are a natural step in developing any business or brand. I don't know a single successful company that doesn't organize them regularly. That is because webinars today serve as a "mark of quality." If a company or a brand expert has something to teach people, they deserve to be market leaders. After all, they have unique knowledge about the market and can be trusted. At the same time, the market is teeming with so many webinars. You need to understand your competitive advantage and what makes you unique clearly.
There are many different kinds of webinars. Here are the most common: 
Free

Paid (not suitable for promotion)

Closed (only for subscribers)

Open (for everyone who can see the advertisement) 

Selling and teaching (although both sell, but more on that later) 
All of these divisions are just a formality, however. The type of webinar is more important than choosing the right goals for the webinar. Here are some possible goals:
Form a positive image of the company
The webinar's success depends on the topic and the speaker, their charisma, charm, professionalism, etc. If the webinar helps people solve a problem, naturally, their brand loyalty and trust will increase significantly. They will start talking about how great the webinar was and the company that organized it. However, remember that this can also work in the opposite direction if the webinar turns out to be a failure.
Warm up a cold audience and expand your contact list



Many products are too difficult to use or too expensive to buy on the spot. For example, products in these areas: medicine, investment, law, b2b, IT services, etc. In this case, a webinar could act as the first stage of a sales funnel for your company and warm up the audience enough to contact the company on their own.
As an example, let's imagine you offer cosmetic surgery, such as facial surgery, as a cosmetic procedure. You can organize a webinar to explain how the procedure is performed, why you shouldn't be afraid of it, successful cases, recovery period, etc. This will not only stimulate the audience's interest in the procedure, but it will also clear up any concerns, reduce fear and anxiety, and motivate some of them to finally decide on going ahead with the procedure (that is, to go further down the funnel). 
Expanding your contact database is also an obvious benefit. You will have a new audience that has just learned about your webinar. This is an excellent opportunity to expand your contact base. You will add one more contact by requiring an email address to participate in the webinar.
Get to know your audience better
You will learn a lot about your potential customers at the registration stage if you organize it correctly. For example, you can include a question on the registration form such as, "Which topic is the most interesting to you?" or ask for their age or other demographic status.
During the webinar, if it is a live broadcast, participants can also express their opinions in the comment section. They will be able to ask questions and communicate with each other (I advise you to prepare for this from both a technical point of view and in your webinar script). In essence, a webinar will allow you to have a dialogue with your audience. You can find out about their interests, needs, and characteristics directly.
Increase the speaker's credibility using webinars
This is the main advantage of webinars for those who intend to use them to promote their personal brand. If you are an ordinary employee and you have the opportunity to host a webinar, grab it! You will be remembered, recognized, and associated with your expertise. This is an actual achievement, as well as invaluable experience in public speaking and the opportunity to become the face of your company in the future. By conducting webinars, you will begin to associate with the topic you cover. Subsequently, you can establish yourself as an expert in your niche.
Opportunity to increase sales
I think this one is obvious. First, people learn about a problem and how to solve it in a webinar. They learn about the company or person providing the solution and the products they need to accomplish this ("Oh, what an unexpected coincidence!"). At the end of the webinar, speakers will often demonstrate these products in action, describe them, and provide links. This usually will lead to a noticeable increase in sales. Personally, I advise you to spread these problems/solutions out evenly. That is, to appeal to your products several times over the course of the webinar. You should mention them because not everyone will stay until the end.
Basic rules for conducting a quality webinar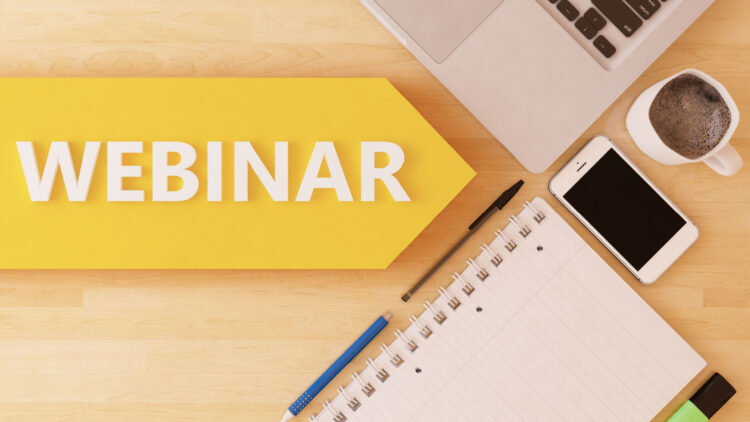 As discussed, you must clearly understand your value to the audience before creating a webinar. This is essentially the answer to the question, "Why should someone attend your webinar and not your competitors' webinars?". If you know what makes you unique, then you can proceed by doing the following:
Determine the purpose of the webinar and its place in the sales funnel. Simply put, what results do you expect to get from the webinar? You should be able to complete all five goals I listed above, but to varying degrees — so choose one and prioritize it. To focus on sales, you must work with an audience familiar with your company. For example, hold a webinar for new and regular customers. Then the webinar will be situated at the end of the sales funnel when the deal is usually closed. If the webinar's primary goal is attracting a new audience, it should be informational and educational. It should be situated at the beginning of the sales funnel.

Formulate a topic and write a script for the webinar, but be careful not just to run down a list. It's better to focus on analyzing 2 or 3 most essential aspects. Then you can give the audience helpful information that can be used to solve a specific problem rather than trying to fit too much in a limited period. You should also consider the duration; the webinar should not last more than 2 hours. Moreover, reserve time at the end to answer any questions the audience may have. After choosing the main topic (for example, "How to conduct webinars"), you need to select subtopics ("How to attract an audience to a webinar" or "How to write a script for a webinar," etc.). Then you need to write a plan based on these topics. I usually include the following in my webinar plan:
Greetings and introductions to the audience. I introduce myself, then tell them how our meeting will go, describe the sequence of topics, etc.

Speak about helpful content. I try to stick to the "problem-solution" format. First, I describe a problem that my audience can identify with, and then I explain how to solve it. I use real-life examples and different materials, techniques, etc.

Tell a little story about the product. For example, I briefly discuss the book "Your Million Dollar Career" and let them know everything we discussed is in it. Sometimes I insert this line in the middle of the main lecture.

Answers questions from the participants. It is a form of interaction with the audience where they can ask questions, clarify details, or simply express their opinion on certain issues. By the way, I often say, "You can share your experience with this problem in the comments at the end of the webinar. I will read all of them." This is an excellent way to get the participants involved.
Prepare the platform and equipment for the webinar. The number of users who can attend the webinar simultaneously depends on the platform. The free features of Zoom, for example, are limited to 100 participants. With a paid subscription, you can host about 10,000. I prefer YouTube because there aren't any restrictions on the size of your audience. In addition, after I stream, the recording is saved automatically and is available for viewing after the webinar ends.

Prepare an information campaign for the webinar. It is not enough to post on social media, such as, "There will be a webinar on such and such a date." You need to prepare a full-fledged advertising campaign for it, set a registration period, send out reminders, prepare any lead magnets, etc. That is, before webinars become your promotion tool, you must promote the webinars yourself.
How to attract an audience to a webinar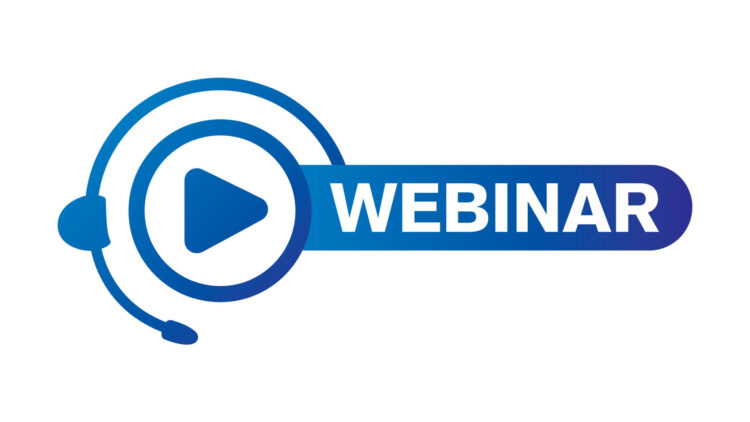 I will share my experience regarding this. For some reason, this causes many difficulties and questions. In fact, there is nothing complicated about this at all. Promoting a webinar and preparing the necessary "requisites" is much easier than advertising a product. The main thing to remember is to ensure you have your own sales funnel for each webinar to collect the viewers. A sales funnel looks like this:
First contact. A person sees an advertisement or hears about you and your webinar. They may receive a special offer to register for the webinar in exchange for a lead magnet and some helpful material. For example, a checklist or a guide. Thus, they will register even if they plan on attending something other than the webinar just to get the lead magnet. And you will have accomplished your goal of getting a new contact.

Second contact and diving deeper. Then there are two scenarios here. A person responds to the advertisement and proceeds to the contact form, which they need to fill out for registration (indicate name, email, etc.), or they go to the landing page where they will learn about the details (Such as a landing page needs to be prepared ahead of time, of course). In the case of a landing page, a pop-up form should also be available there.

Guiding them home. After they register, you can send them the lead magnet and keep them updated until the webinar starts. Personally, I use a mailing list to do this. I sent out reminders about the upcoming webinar to the collected email addresses. It is important to remember not to send them out too early or too often. Ideally, you should only do it two days before the webinar, then again one day before, a few hours before, and one last time at the very start of the webinar.
You can use many of your usual promotional methods, such as banners, influencer marketing, and social media mentions, to increase the efficiency of the first stage of the sales funnel.
Everything comes with experience, and your success will increase with each webinar. Webinars are generally a must-have for those who dream of having a personal brand. Indeed, experts can usually recruit clients by using webinars and having a professional blog on different social media networks. For a company, webinars are a chance to strengthen relationships with the audience, tell more about the company and its products, and, most importantly, promote their sales. Give it a try, and I'm sure webinars will become your most reliable promotional tool!