I'm sure you've noticed your favorite athlete using sports equipment from a specific company, a famous blogger wearing a particular clothes brand, or a model that uses makeup exclusively from her favorite beauty brand. In fact, they never openly advertise these companies. They don't write posts or record videos telling you to buy these products. They simply use the product themselves, and what an advertising effect it has! This is what a brand ambassador does. You will need to know some details to start using a brand ambassador to help promote your brand (and to do it right). Let's talk about them!
What is a brand ambassador?
A brand ambassador is a person who is specifically hired to help promote a company or its products, expand its customer base, and increase customer loyalty. We can say that a brand ambassador is the people's representative of the brand. Also, they don't advertise (this is important!). They simply use the product themselves and share this with their audience. Thus, brand ambassadors are an integral part of influencer marketing.
Brand ambassadors represent a company's values and reflect their worldview. Therefore, it is essential that the ambassador is a good fit with the company and is on the same wavelength. However, a good brand ambassador will never directly call on their followers to buy anything. Instead, they motivate people to buy from a particular company by demonstrating the quality of their product. As a result, the ambassador's audience will conclude that this brand can be trusted.
The basis of such cooperation can be both commercial and non-commercial. The company can pay the ambassador for their services or send them free products. But usually, mixed cooperation involves monetary rewards and brand privileges exclusively for the ambassadors, such as substantial discounts or even free services.
Advantages and disadvantages of using brand ambassadors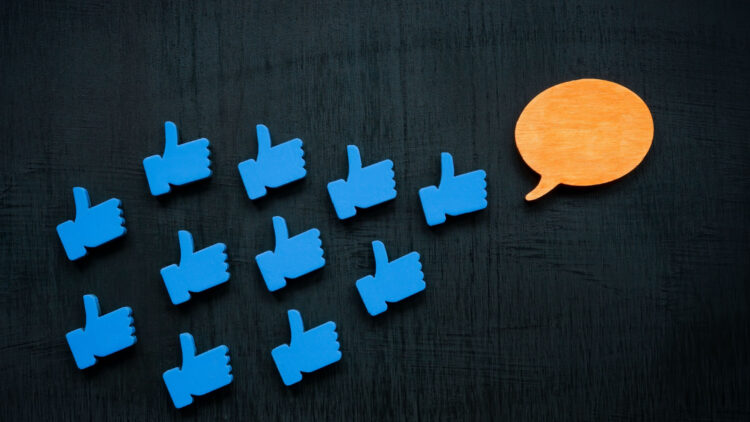 Ambassadors enhance marketing effectiveness in general since audiences generally trust influencers they know and buy the products they use. It turns out that sales and revenue increase significantly, and the cost of attracting these new customers is quite reasonable. Here are some advantages of using such a promotion format:
Expand your client base as a result of taking on a new ambassador

Increase loyalty of the target audience; people tend to trust bloggers and celebrities

Increase brand awareness by gaining new customers from the ambassador's subscriber base

Enter new market niches by attracting different segments of consumers

Increase the reputation of the brand and increase customer loyalty

Rapid dissemination of information about ongoing promotions, sales, and other brand events
However, a significant disadvantage of promoting a brand using an ambassador is when a company becomes dependent on them. This is because, over time, a brand will become more and more associated with the ambassador and vice versa – the name of the ambassador with your brand. If they cause any controversy that causes a wave of hate from the public, causing their reputation to deteriorate, the company will be associated with this controversy. Consequently, the brand's reputation will also suffer. That is why the company needs to choose the right brand ambassador.
Good brand ambassadors should be sociable and capable of learning quickly, be socially active, have a positive reputation on social media, and be psychologically and emotionally stable. Therefore, you should look at their social media carefully to see how they communicate with their audience before hiring a brand ambassador. It's also a good idea to look at their media image to ensure that their values and ideas align with the brand's worldview.
How does a brand ambassador differ from the face of a brand, an official company representative, or a brand advocate?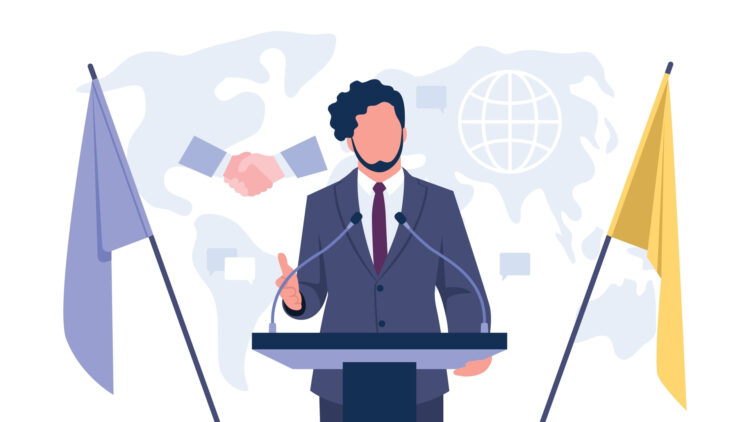 So, let's start in order. The face of a brand is a person who is a central part of an advertising campaign for your product. Usually, models or celebrities are the face of a brand. At the same time, they don't necessarily use the product that they help to advertise.
An official company representative is someone who can answer questions about goods production, product characteristics, address any problems or complaints, and so on. That is, this person speaks on behalf of the company itself and resolves any possible conflicts with customers, partners, or investors. Their role, unlike the face of a company and brand ambassadors, is not to actively promote goods and services but to protect the interests and reputation of the company.
A brand advocate's activities are closer to a brand ambassador. They are usually a regular company customer who voluntarily promotes its goods and services. Such a client has a much stronger connection with the brand than others. Therefore, these brand advocates recommend a product or company to friends and acquaintances, usually, participate in all promotions and events, leave reviews, and write comments on their favorite brand. It should be noted that a brand advocate doesn't promote a brand just for their benefit – they do it because of their loyalty to the brand. A brand advocate is not an official of the company; they are not connected with it by any contractual relations, nor receive any monetary compensation for their activities. Of course, in some cases, the company might reward their most loyal customers by giving them various discounts and bonuses. Brand advocates, therefore, perform similar activities to ambassadors. However, a brand ambassador has an agreement with the company and benefits from it.
Sometimes, brand advocates, a company's most loyal customers, later become brand ambassadors. You can also become a brand ambassador in other ways.
Who can become a brand ambassador?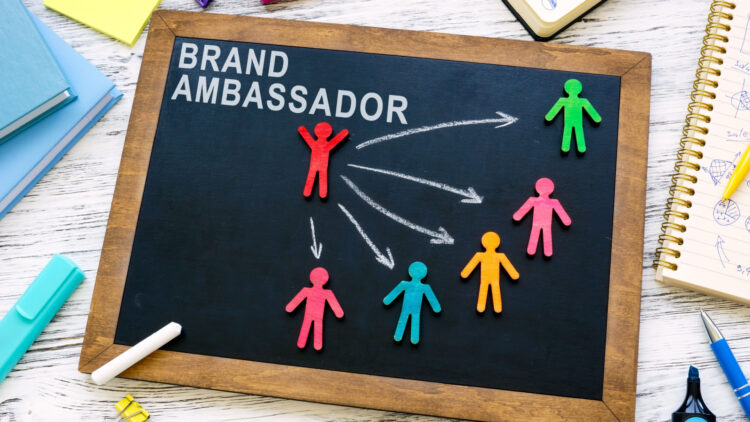 In my experience, influencers and other opinion leaders often become brand ambassadors. For example, they can be experts in specific fields, celebrities, or bloggers whose audience may be interested in your company's products. Their recommendation, review, or brand story can help increase brand awareness and attract many new customers.
New companies and start-ups can gain brand ambassadors when customers leave good reviews and mention the brand on social media. There are micro-influencers and even nano-influencers. They differ in that the first has between 10 and 100 thousand subscribers, while the second has between 1 and 10,000 subscribers. In fact, these are the most profitable types of bloggers because they generate more revenue for you. After all, these influencers have a close and trusting relationship with their followers. They can be great partners for companies targeting specific communities and groups of people despite their small reach.
However, large companies can afford to cooperate with celebrities or millionaire bloggers. For example, football players David Beckham and Lionel Messi and musicians Justin Bieber and Kanye West were ambassadors for the world-famous sportswear company Adidas. Another good example of brand ambassadorship is the American basketball player Michael Jordan and Nike. Gucci has ambassadors such as Iggy Pop, Jared Leto, Harry Styles, and A$AP Rocky. Chanel cooperates with such famous women as Keira Knightley, Nicole Kidman, and Kate Moss.
How to find a brand ambassador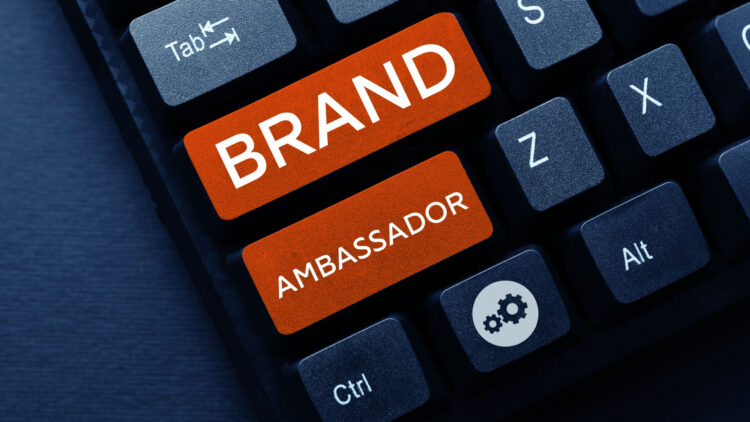 Step 1: Analyze your audience
First, you need to study your potential customers. Namely, you need to analyze their social media profiles to find out who they follow and what posts have the most activity. This information will tell you who will be most effective for your audience.
Step 2: Make a list of candidates
Next, you should choose a few people who could be your brand ambassadors, depending on the characteristics of your audience. A company can announce that it is looking for ambassadors and arrange a competition on its official website. However, social media is the easiest way to find an ambassador nowadays. For example, a loyal customer could frequently mention the brand in their posts, write product reviews, and leave positive feedback. But don't forget that the personality of a brand ambassador should be interesting to customers and potential clients of the company. Popular bloggers should also be considered for this role. But it's up to you to decide how popular they should be because most companies must stay within budget. In any case, it's worth taking a chance. Consider sending an offer to a suitable influencer and see what happens.
Step 3: Make the right choice 
After a list of candidates is compiled, you must analyze each based on several criteria. Namely, their activity on social media, their public image, and style of communication with subscribers, or any other similar interests and values. You should also check the profile of a possible ambassador for bots and fake activity. Based on this information, you can make the right choice and make an offer to the most suitable candidate. You should be wary if the influencer is only interested in the commercial side of the deal and doesn't understand the product they will be promoting.
Brand ambassadors help develop and maintain a sense of trust among customers, which increases their loyalty and attachment to the company. The main thing to remember when choosing a brand ambassador is to pay attention to the views, principles, and values they broadcast to their audience and whether they match your company.