In our everyday lives, we are constantly networking without realising it. So, when new acquaintances, friendships or friendly relationships arise, many businesspeople, including myself, immediately wonder: how do I make communication enjoyable and beneficial for my career? Therefore, today, I will tell you about the value of professional interaction and social connections, the benefits of networking and its benefits. Let's start by understanding what networking is and why we need it.
All you need to know about networking
Networking is creating your own "network" (system, structure, web – whatever you want to call it) comprised of all sorts of valuable contacts. These are professionals, colleagues, or opinion leaders from other fields who can help you with tasks when required. However, it is essential to recognise that such a system works both ways. That is, you should also be able to present a benefit to new acquaintances and help them out in a difficult situation. But, of course, it is not always direct physical help, as networking often involves exchanging information, opinions and personal experiences, advice, or counselling.  
The main idea of networking is mutual assistance and, to some extent, facilitating your duties. It is always easier to live if you know who to turn to for advice, who will not refuse to help, and who will support you in difficult situations: the larger your networking network, the more prospects, opportunities, and options you have for your professional development. 
Networking can be of two types – social and business.
Social networking is the same as making friends and connections, but it helps you with everyday issues. For example, social networking can include the so-called "house chats", where residents can get together and solve their pressing problems, whether it's noisy neighbours, an unscrupulous property developer or an infrequent rubbish collection. Yes, I can't stand them either because of the amount of spam they present, but there's bound to be someone you need there. A lawyer, for example, who, if anything, will sort out the issue with the management company of the residential complex. The same young mothers who meet and become friends while walking with prams are also an example of social networking! After all, they exchange tips and personal experiences on raising their babies properly.  
In business networking, things are a bit more serious and complicated, but the principle is the same. At a conference or a forum, you can also meet interesting people from your area of interest and use your contacts to broaden your horizons, solve problems and achieve other benefits. In today's world, such connections are crucial, so I always motivate people to seize every opportunity to make them. From my experience, I will tell you how to make business acquaintances correctly. 
How to make business acquaintances easily and permanently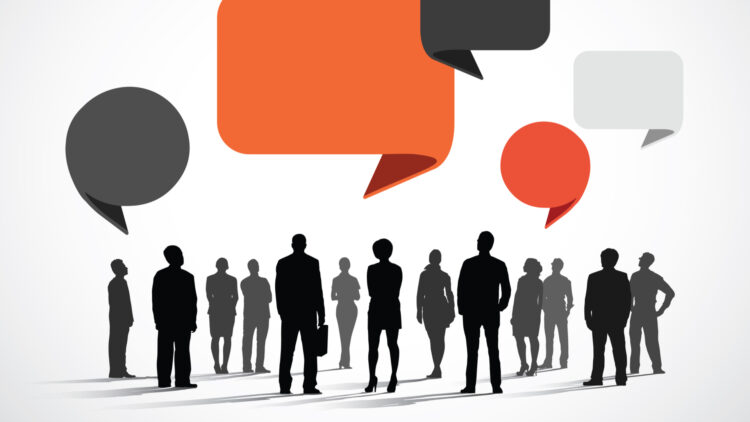 The most important thing I've learned in my years in business is that if no one starts a conversation with you, start one yourself. There is nothing wrong with taking the initiative. Ask the person you are talking to about their opinion on a particular subject, but remember to discuss your professional interests. In this way, you'll get them interested and allow them to prove themselves – who knows, maybe they're looking for someone helpful like you?  
The key is not to go overboard. If the person doesn't respond, don't try to squeeze answers out of them and provoke a reaction – this will only lead to them being irritated with you. Also, it's a scientific fact that you must not let your fears or excitement prevent you from showing your best side and know that the first impression is the most essential! Business etiquette, appearance rules and confidence will help make that first impression extremely positive.  
Also, the same golden rule applies to social networking as it does everywhere else: quality over quantity. You don't need to meet absolutely everyone at the event – a few good introductions will suffice. To strengthen the business relationship and make sure it continues in the future, I suggest exchanging contacts and writing a message to your companion, for example, the next day. Just make sure you find an appropriate excuse in advance. Capturing the interest of your conversation partner with relevant material, say, a study or publication is best. Promise to send them the link and continue the conversation unobtrusively. In this way, you get the person on the hook, but it should be related to their field of work and interest. Later, you can invite the new friend for a coffee on the day off or at least for a lunch break.  
It's advantageous to chat on non-work-related topics occasionally. Furthermore, prove your professionalism and expertise in the conversation so that you are one of many communication initiators. Show erudition and convince the interlocutor of the benefits of communicating with you. 
One last important rule: Don't ask for help right away! We establish a relationship first and share our problems with a new friend and ask for advice later. Not the other way around.
Networking for beginners: how to get a job through networking
The benefits of networking are undeniable for newcomers to the profession who are just starting to build a career. The same applies to start-ups: your new projects or ideas could interest someone in the investor community. Dreaming of funding and a warm place under the wing of a business angel? Then start networking immediately! 
Your network of contacts may even help you find a lucrative and challenging job. I have a similar story to tell. Thanks to a good relationship with a former employer, I was even recommended to a more prominent company for a better position than the one I held. But there's no place for pandering or patronising, mind you! Acquaintances help, not solve everything. No friend will help you build a successful career if you are not qualified for the job. You need to match your acquaintances. So if you're job hunting, feel free to contact all the business acquaintances and ask around old pals, but remember to develop yourself and gain experience.  
Attend various open events in your professional field. For example, many companies hold public lectures and conferences to promote themselves, which anyone interested in the topic in question can attend. During the coffee break, you can easily make a couple acquaintances (I have already told you the essential rules of the first acquaintance). Even if you don't need these contacts now, they may come in handy later when you find a job and tackle tasks requiring outside help. 
Job and internship fairs are also helpful. These are realistic ways of finding a job and making new contacts. Attending even one of these fairs will tell you all you need to know about the jobs and employers that interest you. Either way, it sets the famous "six handshakes rule" in motion. According to this rule, we all know each other through a chain of several acquaintances. After making just a few initial contacts, you are already potentially acquainted with many more people, among whom there is bound to be someone beneficial to you. 
For example, a LinkedIn study shows that more than 80% of job vacancies are closed through introductions. And there is no need to be ashamed of that! Notably, LinkedIn is a tremendously powerful tool in the job search, so I highly recommend setting up a profile there and filling it out completely. Include accurate information about your professional skills and previous experience, attach a quality photo of yourself (nothing to look for on LinkedIn without one) and start getting active on the site. This way, you can get employers' attention. Remember, HR managers are always attracted to competent profiles filled with only valuable, structured information. 
Three of my personal tips for beneficial networking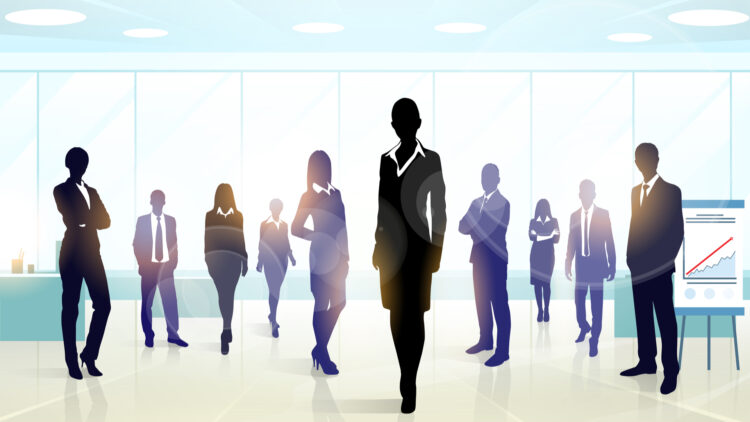 I realise it's easier said than done, so here are some tips from me to make your networking more manageable and effective.
Develop your social networks
In Europe, LinkedIn is very popular for making business contacts and networking. There are over 750 million registered users from 150 industries and 200 countries! In other words, it is a vast service that will help you find a specialist or an expert in almost any industry in the shortest possible time and without leaving your house.
Remember to use the social networks you use daily for networking. For example, try running a channel on Telegram. Your channel should attract the interest of colleagues and people of all types, who you can easily convert from ordinary readers to valuable contacts. For starters, talk in detail about yourself and your work, upload high-quality photos, regularly post about relevant professional topics, and repost and give feedback to your followers. 
Use networking services
One of the most popular platforms in CIS countries is Random Coffee. It works in the following way: a chatbot introduces you to the person the algorithm picked for you as your interlocutor. You chat, and then you arrange a meeting. This system is not only for those who want to increase their contact list quickly. Random Coffee also lets you find friends and new interests, get inspired by other people's professions, and start developing your career. There is also an English-language analogue of the same name, but with a slightly different system and functions.
Join hobby clubs
You can find such clubs online via the usual Facebook communities, and offline via event posters. Dinner parties with industry dignitaries, professional forums, mastermind sessions, co-working spaces and hackathons. These give you plenty of opportunities to make business contacts and share your unique experience. Experienced entrepreneurs and executives know that networking is everything. That is why I personally regularly attend such events and try to maintain relationships even with my competitors. Sometimes I even find new employees and partners at such meetings! 
My favourite networking books
To help you develop your soft skills, without which there is nothing to do in the labour market today, I will share with you my selection of books on networking.  
"Never Eat Alone: And Other Secrets to Success, One Relationship at a Time" by Keith Ferrazzi. It was written by a professional networker, entrepreneur, and businessman. The book became a bestseller primarily due to the author's real-world evidence of the limitless possibilities of networking. Ferrazzi believes that sincerity and optimism are the foundation of any connection. He is also convinced that anyone can network anytime and anywhere!  

"Taking the Work Out of Networking: An Introvert's Guide to Making Connections That Count" by Karen Wickre. If you disagree with Ferrazzi's position that it is always convenient and appropriate to network anywhere, this book is for you. While reading it, you'll learn how to build your large-scale contact network practically from scratch. 
"How to Talk to Anyone, Anywhere, Anytime: The Secrets of Good Communication" by Larry King. The perfect conclusion to the theoretical study of networking, this is a bestselling book by a journalist who has made a name for himself in the interview genre. 
If you need to find your dream job as quickly as possible, in addition to all the above-mentioned points, I suggest taking our course "Finding Your Dream Job. A Complete Guide to Getting Hired." It is also best not to limit yourself to one of my tips, but put it into practice all at once and at the same time. Think of it as a universal formula for success: participation in hobby clubs, active social networking, reading books on networking, attending all kinds of events, reconnecting with old mates and, of course, making new friends!