The online learning market is growing rapidly. In 2018, global spending on education totalled $5.9 trillion. According to HolonIQ statistics, that figure will increase to 10 trillion a year by 2030. Experts who in 2020 documented growth of the Russian online education market by 30–35% predict a rise in the demand by 20–25% in 2021. However, according to a study conducted by Interfax, online education in Russia only aims to provide additional education for adults. Currently, programmes that offer an opportunity for professional development are utilised by 15% of the working-age population of Russia.
What does lifelong learning mean, and how can it change your career specifically? We're going to explore this in today's column.
What is lifelong learning?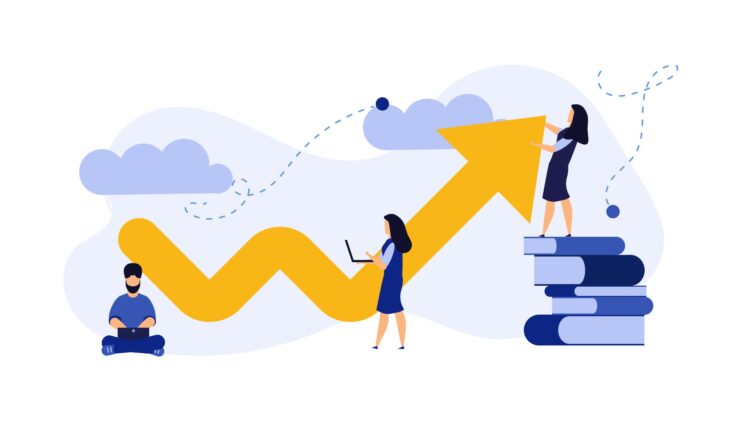 The term refers to constant learning. In other words, devotees of lifelong learning continue their education after graduating with a bachelor's or master's degree. They take up additional courses, upgrade their qualifications, and never miss out on the opportunity to attend another intensive course or workshop. Nowadays, you cannot only get an education once in your lifetime, perhaps at a university, and then use the knowledge acquired for the rest of your life. It doesn't work like this anymore. Even a lawyer, speech therapist, SMM specialist or accountant must continually acquire new skills and become acquainted with new technological innovations.
The lifelong learning trend was emphasised throughout the coronavirus pandemic. Countless individuals had to urgently develop their professional skills to guarantee that they did not lose their current job positions or to find a new job. The Coursera platform, which provides courses and learning programmes in collaboration with universities, found that 640% more users joined them during the pandemic than in 2019. On Udemy, a rival online platform, they recorded a 400% increase in new students from February to March 2020. Russian companies have not missed out on this opportunity either. For example, the GeekBrains portal reported that 648% more students enrolled in the first few weeks of lockdown alone than in the same period from 2019.
How will lifelong learning change your career?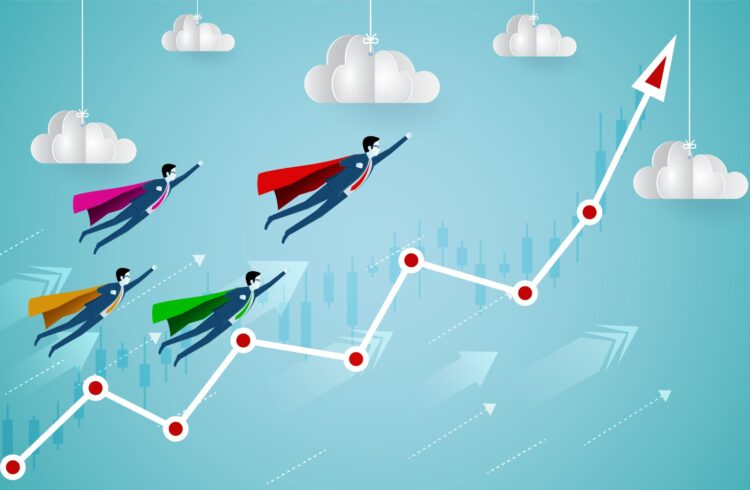 Lifelong learning platforms are transforming the job market right now. The continued fashion for self-learning has not arisen without good reason: employers now pay particular attention to diplomas from online courses. Students take a more responsible approach to their education, professional development. This is now the new normal for progressive companies to send their employees to improve their qualifications every couple of months. Job seekers who refuse to further their education are losing out to professionals who prefer to spend their free evenings watching a recent webinar rather than aimlessly scrolling through their Instagram feed.
Why is lifelong learning the new black?
The idea of lifelong learning is changing the attitude of students towards their education.

Education is no longer seen as something cumbersome, boring, and just for show. On the contrary, new knowledge is currently being delivered through a game format, quizzes have been replaced by real case studies, and courses are constantly updated, enabling you to gain current, not outdated, knowledge. At Lectera, for example, every course comes with a wide variety of different case studies. As a result, they don't just have the pattern answers, allowing you to develop a new skill by immediately immersing yourself in its implementation.

An adept of lifelong learning can simultaneously replace several other specialists from the same area of expertise.

This is extremely advantageous for a company to hire one specialist to cover several related job roles. Moreover, versatility also plays into the hands of EdTech geeks: they are gaining significantly higher salaries than their colleagues who have expertise in just one area, and they can also quickly build a career.

Knowledge is to become the most valuable currency of our time.

Much of our information is currently infodemic, which means there is a widespread distribution of fake news in the media and social networks. This has clearly shown that those who can grasp the current state of affairs find themselves much more valuable than those whose knowledge is murky or superficial. Therefore, the lifelong learning concept guarantees the continuous renewal of this currency and its steady growth.
How to incorporate lifelong learning into your own life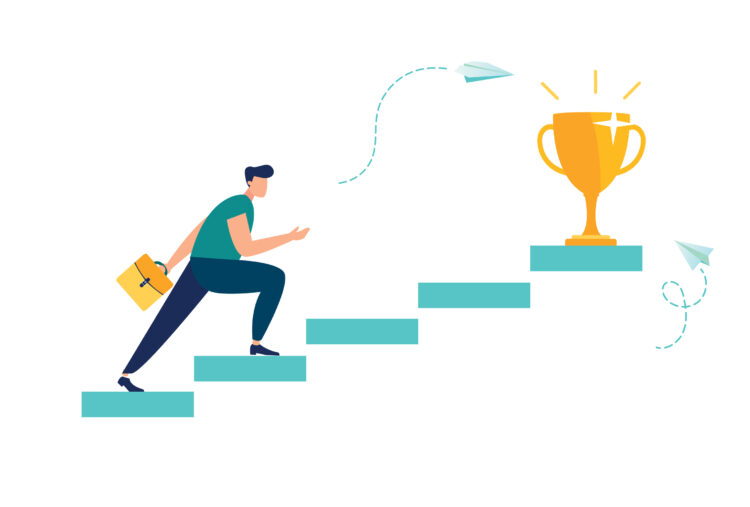 I always recommend that you draw up a personal professional development plan. Then it is up to you to guarantee your learning results. You can boost your qualifications and therefore your employability will skyrocket. Do not pass this on to teachers or course supervisors if you really want to learn something new.
Step 1. Prioritise
Why do you want to start learning? What are you going to study, and how much time do you think is appropriate for acquiring new skills? How will learning affect your standard of living? Write down the answers to these questions in a separate notebook, and then classify your "wish list" into different months. For example, in July, you plan to take an updated course in digital marketing at Lectera. You're going to have the time to complete the course within 3-4 days, depending upon your chosen assignment, and you will put the knowledge you have gained into practice just after obtaining it. This will enable you to get remarkably closer to your goal — for example, a promotion or a change in your current role within your company.
Step 2. Select training resources
This could be some of our courses. We educate specialists, businesspeople, parents on leave, and teenagers alike as well as provide short programmes from universities or free webinars on YouTube. Your resource could be a book, a Telegram channel, or a blog belonging to someone you find interesting on Instagram. I recommend prioritising opportunities that are connected to your already defined goals. For example, a floristry course can be extremely exciting. Will this help you get a promotion though if you're not a bridal bouquet expert? I doubt it.
Step 3. Keep your study time brief but do it frequently
You don't need to go back to the old university process of studying all day long. Instead, read any learning materials while standing in queues, listen to audiobooks and podcasts in your car, or watch short videos while making your breakfast or dinner. Lectera courses can be viewed or listened to whilst in traffic, waiting for colleagues in a Zoom conference, or whilst walking, in short, anywhere. Very quick 10-15 minute lectures are the key to successfully absorbing the course material.
Step 4. Discover the best method that helps you absorb information, and use it regularly
Discover the best way for you to absorb information. Perhaps this is reading, solving case studies based on the course materials, listening, watching a video presentation, or repeating the course content out loud? After about three or four attempts of trying all the listed methods, you will discover the best way that works for you.
I also recommend that you always remember to create a comfortable learning environment (cleaning your desk is the first step!) and keep yourself motivated. This will work for a short time, then after a couple of weeks, learning new things will now be "driven" by your resolve. Look for the "fire" within to boost your motivation in any area, whether it's a pay rise, search for a new job, creating an expert blog, or simply gaining the admiration of those around you. Ultimately, make sure you don't abandon your studies, hoping to develop your skills independently through your work. Practice shows that developing your skills from learning materials means that you can apply them more efficiently and effectively in any given job situation.