It would seem that your interview went well – so what else do they need from you? You certainly demonstrated your best side, impressed your potential employer with your vast experience and eloquence, showed interest in the company and clearly described why you are the one for the job. However, why are they not calling you back?
I do not have enough fingers on both hands to count how many times I have not been called back! Nevertheless, this did not stop me from ultimately getting my desired job. Not only being patient is important when waiting for an employer's response, but also that desire to get the job. So, what exactly should you do if you cannot wait to hear from the employer?
Why is the company not contacting me?
For some reason, we are all convinced that if an employer does not call back, we immediately conclude that we have not been considered for the position because we lack the necessary skills and criteria. However, there might be a lot of other reasons. Firstly, the recruiter may have clear rules about when and how to contact candidates; you just have to wait. Secondly, some recruiters are waiting for a call from the candidate to evaluate the strength of their interest in the job. Thirdly, we are all human, and a recruiter may have forgotten to contact you.
There could be a bunch of ​​​​other reasons why they do not call you, such as:
Poor organisation in the HR department. Sometimes they receive a lot of applications and candidates, and there is only one recruiter, so a job "backlog" is formed. Suppose a company does not have an automated system for processing applications and the status of applicants. In that case, it can be difficult for the HR department to check and review all potential employees on time. Even large companies very often do this manually.

Spamming CVs. Suppose you sent your CV to a hundred companies in a day and did not change anything in your CV or cover letter. If this is the case, the website's job match system may consider you a bot. So do not send your CV to just anyone. Furthermore, a recruiter can immediately see when a candidate is looking for work according to the "Ctrl C + Ctrl V" principle.

An untargeted candidate. It also happens that the recruiter will realise from your CV or during the interview that your skills do not quite meet the position for which you are applying. However, you are unlikely to be written off in this case because you may be offered an alternative position.

Considering other candidates. Before choosing between candidates, they must ensure they make the right choice. So, the recruiter will look through all the CVs and invite everyone who sparked their interest to an interview before making a decision. The recruiter will undoubtedly get back to you if you pass it well, but you will have to wait.

Top positions. If you are applying for a director position, be prepared to wait up to six months. For significant jobs, the selection process is not only exceptionally long but also tough! Likewise, sometimes, the position may cease to exist at all due to structural changes in the company itself, so it is possible that you will not be called back just because the company itself has changed plans.
To avoid the dilemma of "Why are they not calling me?", raise the question about feedback at the end of the interview. Again, you should check with the employer in advance:
What is the next stage of interaction with the company?

When should I expect the company's decision?

Does the recruiter mind if I remind them about myself?
Should you contact the recruiter yourself?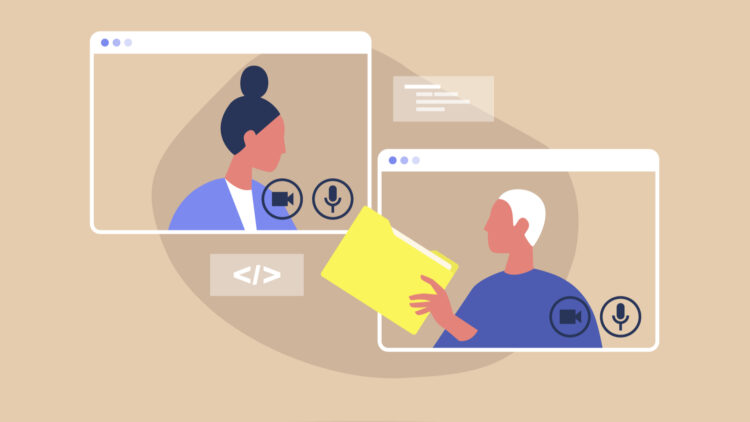 There is nothing wrong with calling first; after all, we are talking about a job, not a romantic relationship! The crucial thing is that you meet the following two conditions:
The promised response time has passed. If a recruiter says they will call you on Monday, do not call them at the end of the day. Wait at least until the following day before going on the offensive.

The recruiter is not avoiding you. However, if you have already reminded about yourself before, and the employer has not called back or, in principle, is dismissive, then do not waste your time on this company. Trust my experience, it is better not to work for this kind of company – you will regret it. Instead, find somewhere worthwhile that will not only demand respect from you, but also respect you in return.
If the following points are in order, I say boldly: call them! 41% of candidates today contact employers on their own by phone, and 14% via email. Do not be ashamed about taking the initiative because proactivity in any professional environment proves you are motivated and determined. In addition, it is not without reason that they say, "It's better to regret what you have done than what you have not." You will not lose anything if you remind about yourself, as a decision about you has probably already been made. You just have to find out about it.
If you cannot get through to the recruiter or feel more comfortable communicating with them by email, indicate who you are and what position you were interviewed for at the beginning of the email. Then, you can re-attach your CV. Confirm that you are still interested in the job and expect to continue negotiations and receive a response. Of course, do not forget to be friendly! Address the recruiter by name and always say thank you at the end.
What NOT to do after your interview
There are various taboos you should never break because you are guaranteed to reduce the likelihood of a positive response from the employer, and you will receive a definite "NO!". No matter how much time has passed since the interview, you should never:
Call or write to the recruiter during non-business hours. This constitutes basic business ethics: all communications should only be permitted during working hours. At the very least, do not call before 9 am and after 9 pm.

Contact the recruiter through personal contacts. Searching for an employer or their representatives on Facebook, sending a friend request and trying to discreetly find the answer is one of the worst ideas in the world! I hope I do not have to explain why. I still cannot forget how one girl tried to pull this trick on me. It felt awful!

Go too far. Pressuring, persuading, begging, crying, or threatening is absolutely unacceptable if you want to get the job.
If you call back and are told they never contacted you because you didn't get the job, do not be discouraged! You at least found out about it and did not need to wait in anticipation. Furthermore, in the best-case scenario, you will receive good news and a new job position, so there is nothing to be afraid of.