I've put together this piece to continue the conversation about role models that started here. Unfortunately, although we live in the twenty-first century, female role models are rarely discussed. Indeed, even if you're asked whom you looked up to as a child, you're more likely to name a famous man than a woman, right? Yet, there are many potential female leaders worldwide! So I want to put the record straight and fix this injustice. I'm going to tell you about the role models that interest me.
All the women on this list are powerful and strong-willed but utterly different in their character and goals. However, these role models are universal – I'm sure each of you will find a suitable role model among them too!
Natalia Vodianova
I will start with Natalia Vodianova, a stunning person I admire with whom I have had the great honour to repeatedly "neighbour" at various ranking events.
Natalia Vodianova is not only a famous supermodel, still the face of major fashion houses, but also an actress, a TV presenter and a philanthropist. For many years Natalia has supported and advocated for children with physical and mental disabilities, as one of her younger sisters, Oksana, was also born with a severe form of cerebral palsy.
Vodianova has been modelling since she was fifteen, and by her twenties, she had already appeared in Gucci, Calvin Klein, and Ives Saint-Laurent shows. Her photographs have also been on the covers of international glossies such as Vogue and Harper's Bazaar. Moreover, by 2004 Natalia had established the Naked Heart Foundation, which aims to create inclusive environments for children with cerebral palsy and their families. Indeed, thanks to the foundation, more than two hundred playgrounds have been built across Russia.
Natalia Vodianova is perhaps a rare case where she is a person who is as beautiful on the outside as she is on the inside. She had a challenging childhood. Nevertheless, Natalia helped her mother care for her younger sisters and keep the family going. This experience made her empathic and compassionate about other people's problems. Consequently, using her worldwide fame and fortune for good, Vodianova is changing our world for the better with the best traditions of the Women's Empowerment Council. In addition to financial and psychological assistance, her foundation also conducts informational and educational activities. Indeed, in many ways, it is thanks to Vodianova's campaign that society is becoming more loyal and tolerant towards special children and adults, and the new generation is growing up with mutual respect and sympathy. All children, without exception, can play happily together at her playgrounds despite their differences. I borrowed one thing from Natalia Vodianova as a role model: her charity, ability to use her resources effectively for good, and clear principles that she never betrays.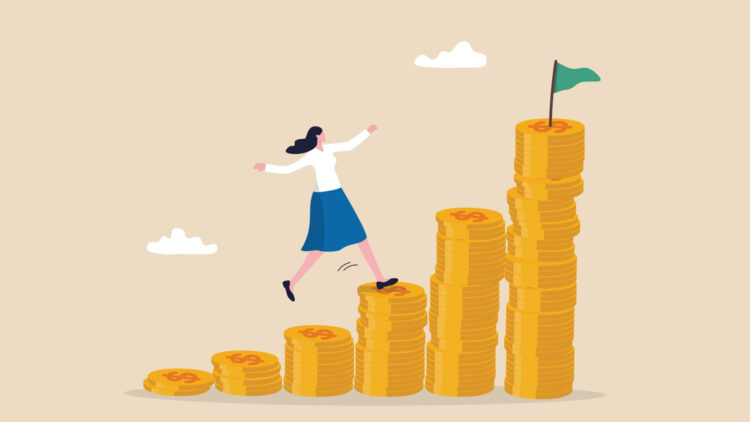 Maye Musk
Of course, Elon Musk is one of the most famous men in the world, and almost everyone has heard of him being the founder of PayPal and SpaceX and the inventor of the Tesla electric car. Musk has become an actual science and internet phenomenon. He is listened to, looked up to, and envied. However, have you ever wondered who raised Musk and made him the man he is today?
Maye Musk is more than just the mother of a genius and a businessman. At seventy-four years old, she still works as a model, looks sharp and collaborates with famous fashion houses and brands. Maye also currently combines her fashion shows with her profession as a nutritionist, for which she has gained two master's degrees. In addition, Maye is a mother and a grandmother. Maye has three children, whom she raised alone for several years, and more than ten grandchildren.
All her children are famous in their own right. Her youngest son Kimbal owns a restaurant chain, and her daughter is a director and producer in Hollywood. I can't even imagine what kind of inner strength and inspirational skills it takes to raise three successful people whilst simultaneously being able to have a fulfilling profession herself!
Maye says that when people ask her how she did it, she says she just lets her children do what they want and leads by outstanding example. She has been a lifelong health and nutrition freak, spending half an hour a day on the exercise bike and stretching. She also sleeps eight hours daily, has no bad habits, and regularly attends fashion shows and festivals.
The woman is a perfect example of loving herself, her family and her business. If you do the maths, she's been in the modelling business for over fifty years! In that time, Maye Musk has built two beloved careers (a model and a nutritionist), travelled the world, raised three children, and inspired millions of women worldwide who want to combine family and career. I'm incredibly proud that Maye Musk has accepted my invitation to the WEC event in March, and you and I can hear her success story live!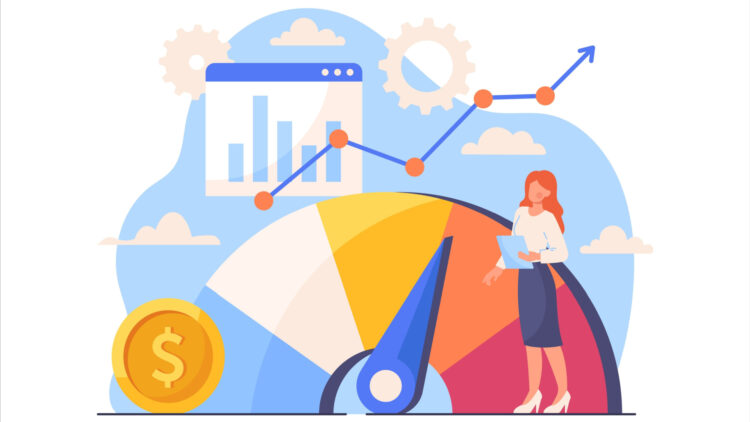 Amal Clooney
Although Amal Clooney (née Alamuddin) was little known before her marriage to world-famous actor George Clooney, she had already achieved a lot by the time she met George and has never been financially dependent on men. Originally from Lebanon, Amal grew up in the UK, went to Oxford and graduated from law school in New York. In those days, as she worked as a lawyer in a British law firm, her clients were political figures, Nobel laureates, and journalists. Today, however, Amal Clooney is a well-known activist and fashion icon, beloved by the media. In 2021, she was also appointed by the International Criminal Court as a special advisor on the Sudanese conflict in Darfur.
As someone obsessed with professional growth and education, her professional indomitability fascinates me the most about Amal. Despite a successful marriage, which in many countries is still imposed on women as the primary measure of success, Amal Clooney has continued to develop in the legal profession, to defend the rights of ordinary people and to bring justice to the world. I am also very impressed by her approach to productivity and work. For example, Amal doesn't answer the phone from the evening until 8 am, no matter who calls her or what the case is about. Amal is also a happy mother of twins, so apart from travelling for business, she works remotely in her home office to spend more time with her family. In addition, Amal is co-authoring the book "A Fair Trial in International Law" with colleague Philippa Webb in her spare time. The book is a practical guide for aspiring lawyers.
This woman balances personal growth with her career, family and favourite hobbies impeccably. It is this balance that I try to borrow from her as a role model, and I strongly advise you to do likewise.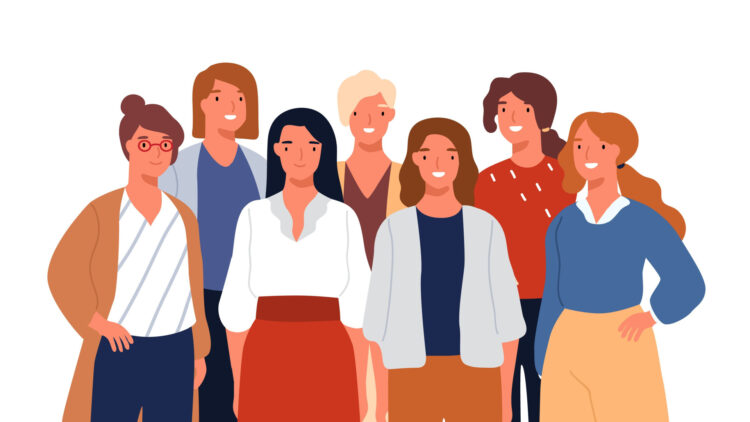 Oprah Winfrey
Oprah Winfrey is an extraordinary role model who inspires people with her present and her past – or rather, overcoming it, despite all her hardships. I've reread many articles and books where Oprah got mentioned, even at least briefly, because her biography simultaneously takes my breath away and makes my blood run cold. This woman was regularly abused as a child (including sexually), survived the death of her firstborn, unemployment and poverty, from which she had to get out alone.
Today, Oprah Winfrey is considered one of the US's first black women TV presenters. She is also the first female billionaire on the Forbes list. She hosted her eponymous show, founded her TV channel, won an Oscar for Best Supporting Actress and opened a free boarding school for girls in South Africa to prepare them for the world's top universities. In addition, many other non-profit organisations in South Africa have received funding from philanthropists thanks to Oprah. In short, this woman can do anything – she has already overcome racial discrimination, sexism, violence and even illness.
But what is Oprah Winfrey's main advantage as a role model for women? In my opinion, it's faith. Raised by a devout and religious grandmother, Oprah has borrowed only the best from her – resilience and confidence that all will be well. That same faith has helped her retain her humanity and ability to empathise. Having been through such a difficult journey, Oprah knows what it's like to be at the bottom and need help, and she actively helps women in similar situations to rise "to the top." I hope our WEC organisation will do this for many years.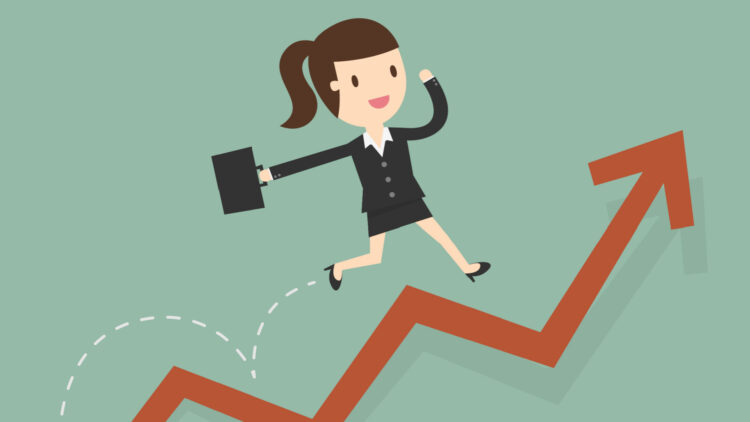 Scarlett O'Hara
You must think it's strange that I've included a fictional character from Margaret Mitchell's Gone with the Wind – and what a character! A flighty and lovelorn egomaniac, as many (and even the author herself) believe Scarlett to be. But now I'll explain why she's not really like that and why she's on my list, and utterly deservedly so.
At first, Scarlett O'Hara is a fairly typical member of the high society of the time. She was raised in her parents' love among nannies and teachers, properly educated for those standards, and even having her own help.  Scarlett was also stunningly beautiful, which she gladly took advantage of, charming men left and right. However, when war came to her homeland, Scarlett went to the hospital to work as a nurse. She shuddered to see men maimed and screaming in pain, but she helped them and saved lives. Scarlett was also the one to shelter and care for pregnant Melanie. She managed to get her and her baby out of besieged Atlanta and then took over the Tara plantation, becoming the head of her family and the other destitute people who joined her. And yet Scarlett was only 18 years old!
She had no money, help, food, or servants, but she had to look after her home and those who trusted her. So she picked her own cotton and worked, earning calluses on her hands, and when Tara was on the verge of ruin, Scarlett married the sawmill owner Kennedy. It was the only way to save her loved ones living on the estate and her home, returning them to a well-fed and comfortable life.
I'll be honest, I've admired Scarlett O'Hara since I was a child, ever since I was in school when I first read Mitchell's work. Perhaps she influenced me as a person, showing me that it is possible to remain strong and feminine simultaneously. Like Scarlett, I am not afraid to use my charm and beauty (as I urge you to do!), but I will not depend on anyone financially, and I only achieve my goals through independent and painstaking work. Femininity combined with professionalism is a killer weapon that has helped me win multiple negotiations. Scarlett O'Hara is a flawless role model in this regard, and if you still can't charm with a smile and impress with intelligence at the same time as she does, then be sure to read the novel.
As you can see, role models among women abound, and each one is unique in her own way. They all teach, inspire and motivate you not to give up and move towards your goals, albeit in different ways. Try following the role models on my list and see how your life changes! After all, mine changed once, too, because of them.