"Why should I try to maintain a good relationship with former colleagues and management if I am going to quit?" you might ask. I will answer from my own experience: you never know how life will turn out and because leaving in the right way, gracefully and with a smile, is evidence of true professionalism. During my life, lots have changed, including many places and projects. When I felt I had hit the "upper limit", I left without regrets and wanted new incentives for growth. However, at the same time, I never burned any bridges behind me. I not only expressed gratitude to the team for our time together but also maintained relationships with them, where more than once, they helped me out, and even years later.
The reason you are leaving does not matter – low pay, hysterical boss, burnout, or even something else. The only important thing to consider is that the professional world is small. That is why, before leaving, I recommend doing some practical things from my personal list.
Announce your resignation in advance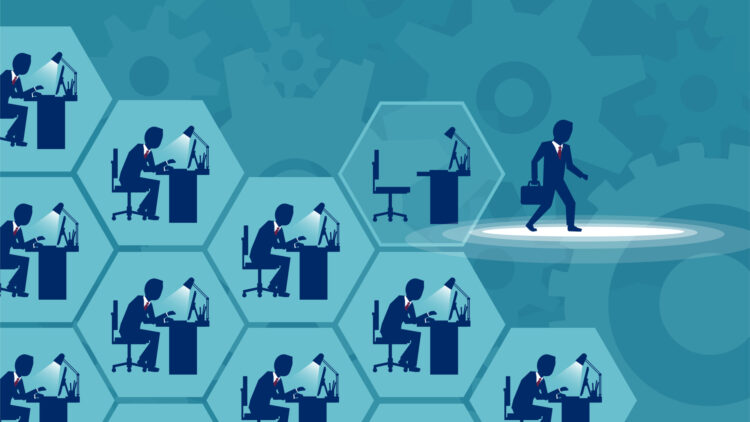 This may seem obvious to some, but unfortunately, I have seen many situations where employees announced their leaving just before their departure date. Sometimes, this has put me in a tricky situation: I needed a particular specialist in their position, they no longer wanted to work for me, and I have not yet been able to find a new one. Therefore, my advice is simple: be respectful and prepare your boss for the fact that you want to change jobs. Do not make sudden movements and hasty decisions because this could harm you, including if you suddenly throw words around about leaving in the heat of the moment.
Ask your manager for a one-on-one chat and tell them directly about your decision. Even if you are not obliged to give two weeks' notice according to the employment contract, give management at least the minimum amount of time to find a suitable replacement. Generally, it would be ideal if you proposed an alternative candidate for your position, so to speak, a successor. The main thing here is not to lie. Nothing is worse than an employee who goes to interviews during a lunch break and silently throws their resignation letter on the table later on! If you are loyal to your company, tell them why you have decided to leave. What if you do not need to leave after all?
Transfer your responsibilities in person
If you are leaving not because your team or your boss are trying to squeeze you out of the company, try to wait for a new employee to take your position and hand over all responsibilities directly to them. Imagine how much easier you will make it for the newcomer and the business! After all, learning is an extraordinarily complex and unsettling process for anyone. Therefore, prepare in advance all documents, templates, contact lists and other information that may be useful to a new professional. Believe me, this is a good deed for your karma and your professional image!
Work as you normally would until the very last day
Many start winding down before quitting because they know the final day is looming. They stop answering calls, do their main tasks without effort, are late or leave early, and sometimes even allow themselves to be rude to colleagues. Do not change your pattern of behaviour in the office until you officially leave! Work as you would normally do for the company. Finally, secure the status of an effective employee for yourself so that the manager remembers you well. However, you can finally indulge in laziness once you receive your last salary and a copy of your resignation letter directly into your hands.
Support the team even after leaving
No, no one is talking about continuing to work in the office without pay or covering for your colleagues! Instead, it is about answering clarifying questions that colleagues may ask you sometime after you leave. Personally, I still sometimes help out my former colleagues if they suddenly come across something that they have never worked with before and that I know well. It also helps to strengthen business contacts rather than lose them over time. In addition, you provide yourself with the opportunity to ask something from former colleagues, if necessary. So, try not to rule out anyone!
It's an ellipsis, not a full stop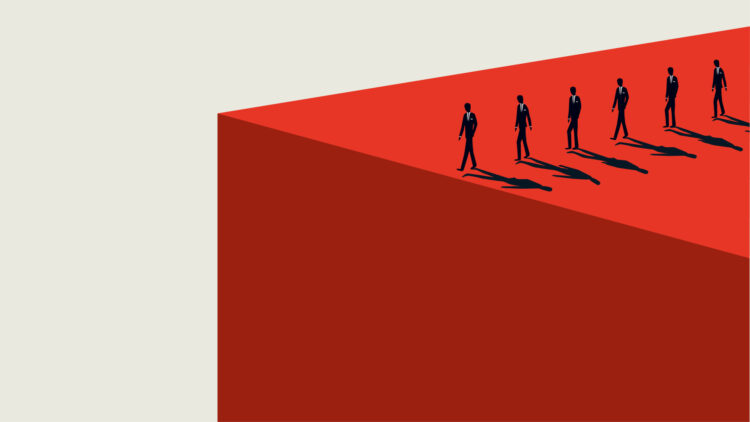 Who said you can never go back to your old job? Life is unpredictable! But the job market is even more unpredictable. You may not be in your current job position any more, but that does not rule out business partnerships and collaborations between companies, right?
On your last day of work, send a message to your work chat saying that you are always open for further communication and interaction, stay in touch, and do not erase your colleagues from your life. Leave on a pleasant note. Let them remember you not only as an excellent professional but also as an approachable and well-mannered person.
Write thank you letters
This is a rather unpopular practice that I personally have never done before, but which, nevertheless, my employees have. And you know what, receiving a letter of thanks and warm words from a departing employee is so lovely! Praise the strengths of your former company, thank your mentor for helping you, and express your desire to work together again someday, but in an equal position and in a different way.
Do not trash where you once ate
Even if you have not parted the company in the best possible way, refrain from direct criticism and negative comments about it. For example, you definitely should not spam all the online review websites about how badly you were treated and what a nasty boss you had. On the other hand, if you are asked directly by someone face-to-face, you may mention the shortcomings of your former company, although only those that forced you to quit. However, it is also important to do this neutrally. And undoubtedly be careful about discussing any particular individuals! The professional world is small, remember? Who knows if both your bosses will turn out to be old friends? So, talk about the company either positively or do not speak up at all.
Quitting is a natural part of the life cycle of any job. It is inevitable, and you should not be afraid of it because when you move to a new place of work, you open yourself up to a new level of challenge and perspective. The crucial thing is to always remain human and treat everyone you have ever worked with respectfully. This is useful not only for your image and future career, but also for your mental state!