I know firsthand how difficult it is to start a business from scratch. How to organize efficient production, where to find proven suppliers, and how to attract investors and customers are eternal questions that haunt beginners and experienced entrepreneurs. If you are considering starting your own business and need help figuring out where to start, my article can save your nerves and budget. Today, I will talk about franchising, what it is, and how to open your own business using this model to minimize risk.
What is a franchise and franchising?
A franchise is the right to conduct business on behalf of an already existing popular brand. In other words, it gives permission to work under the trademark of a well-known company, uses its standards and rules, and applies time-tested technologies and recipes, all for a certain fee. Many well-known retail chains, restaurants, supermarkets, and beauty salons work on this model. For example, Coca-Cola and Pepsi factories, McDonald's, KFC, Subway restaurants, Pizza Hut, Hilton Worldwide hotels, etc. So we come across franchises almost every day – we just don't know about it.
Based on my experience, a franchise is a great chance to avoid most mistakes beginners make. For example, they do not know where to buy quality equipment, how much to pay their employees, or what range of products to offer their customers. After all, a franchise lets you use a proven business model. This will help put your fears of failure to the side. In addition, a franchise also offers partner support and cooperation with experienced market players, which will give you an advantage.
An entrepreneur who sells a franchise is called a franchisor. And its buyer is the franchisee. Relations between them are regulated by a special agreement and are called, in fact, franchising. Franchising is based on selling and purchasing the right to open a particular company under the name of an already well-known and promoted brand.
What are franchises?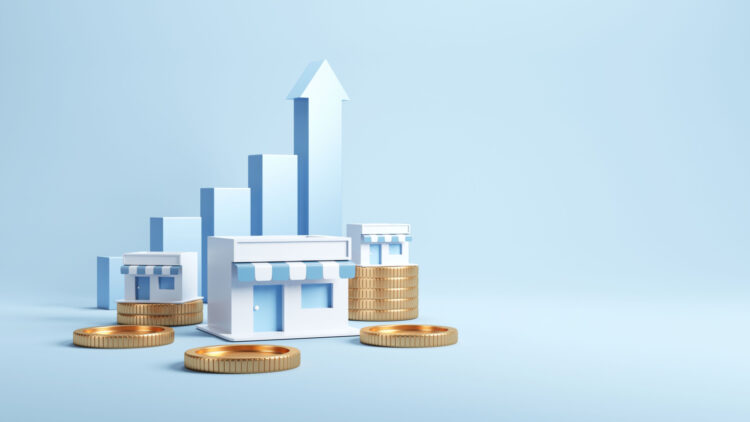 The type of franchise available depends on the type of business and the scope of its activities. Here are some common types of franchises:
Commodity.

These franchises involve the sale of any products or goods under the name of a particular brand. In my experience, the most common commodity franchises are in the retail and clothing industry. For example, the Spanish brand Bershka is a franchisor.

Manufacturing or industrial.

These franchises directly manufacture (not just sell) goods on behalf of the brand. In this case, the franchisee receives the necessary equipment, materials, and the secrets of manufacturing the products. For example, hundreds of companies have franchises from large breweries such as Carlsberg, Heineken, and others.

Service.

Such franchises specialize in providing services on behalf of the brand. Among them are Marriott, the real estate company Century 21, Kumon Educational Network, and Hertz. Each one of these brands is a franchisor.
These are just the classic and most common types of franchises. But other varieties are somewhat different from those listed above and, in my experience, are less popular with entrepreneurs:
Single-unit franchise.

Such a franchise involves opening only one location using the brand name.

Multi-unit franchise.

This means that you can open several branded locations at the same time within a particular territory.

Exclusive territorial rights.

By this type of franchise, the franchisor undertakes to transfer the rights no longer to open a business under the name of the same brand in the same locality. This is done so that there is no increased competition with other franchisees.

Turnkey business or rental franchise.

This format involves practically no cooperation between the franchisor and the franchisee. This means the business owner or representative opens their branch and establishes all business processes independently. After that, they can sell the built company (a turnkey business) or rent out a ready-to-work and profitable enterprise. The main difference between such a franchise and the classic three types is that, in this case, the franchisee does not establish a company on their own. They do it without any rules or instructions and set everything up independently.

Master franchise.

This type of franchise gives its buyer the maximum number of rights. If the business does well, you can create new locations under the brand name and hire new franchisees. This means that the purchased franchise can be resold and thus receive another source of income.

Free franchise.

In such a case, the franchisee is practically unlimited. They use the brand's trademark however they see fit and have the right to conduct business, hire staff, and sell products independently. This is likely the most successful option for buying a franchise, but this is the most risky option for the business owner. Why? I will talk in the next section about the advantages and disadvantages of franchising.
Advantages and disadvantages of franchising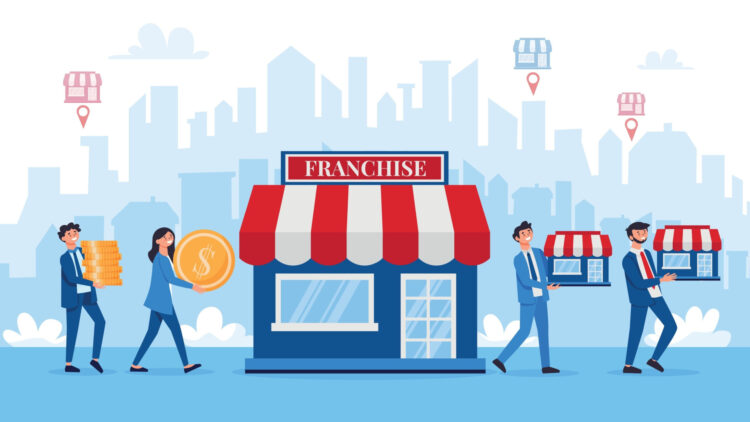 In my opinion, the advantages of franchising for business owners and those wishing to open companies under the name of another brand outweigh all the risks and disadvantages, which, however, are numerous. But let's start with the advantages for the franchisors themselves:
Rapid growth and scaling of the business.

Selling a franchise allows you to develop the brand, expand the company's reach, increase the audience, and occupy new market segments.

Increasing awareness and strengthening of their business reputation.

The success of the franchisor increases brand popularity and customer confidence. It proves its reliability and demand in the market.

Increasing income through the sale of a franchise.

Direct profit is an equally important advantage and the leading indicator of business success.
Franchisees also receive significant benefits when purchasing a franchise to start a business:
Reduced advertising and customer acquisition costs.

This is because the brand is already known and popular, so the franchisee benefits directly from brand awareness. They are not faced with the costs of compiling marketing strategies and promoting their brands; everything has already been done.

The presence of a ready-made business model.

This will also help avoid many mistakes. The franchisee receives already debugged and customized work processes, proven methods, and production secrets.

Favorable purchases and problem-free deliveries.

Franchisors offer access to a centralized procurement system to make the most profitable deals with suppliers.

General risk reduction and support from the business owner.

The probability of losing your investment and ending up at a loss when buying a franchise is significantly lower than going on your own. In addition, the franchisor is always ready to provide all possible assistance and support because they are equally invested in your success.
Now let's talk about the disadvantages. For a franchisor, that is, a business owner, they consist of two key points:
The risk of a production technology failure or poor quality service.

All of this can negatively affect the reputation of the entire brand.

Risk of disclosing trade secrets.

After the end of cooperation with the franchisee, they can use the unique developments or recipes of the franchise to become a competitor.
As for the disadvantages of franchising for the franchise buyer:
Franchise cost and split profits.

In addition to purchasing a franchise costs a lot, you must pay royalties for all the privileges it gives you during the contract term. Thus, the franchisee always shares profits with the brand owner. But I will talk about this in more detail in the next section.

Dependence and control by the franchisor.

A franchise business always sets rules and standards of work that must be strictly observed. In addition, if the franchisor decides to make significant changes to the business model, then all franchisees will have to comply, even if this may negatively affect them.

Lack of guarantees in practice

. No one can promise that even an established business will get off the ground. It depends on many factors, for example, your chosen location. You might be able to sell the franchise back, but it is unlikely that you will be able to avoid unnecessary expenses. However, you will risk going bankrupt much less than a regular business.
How does franchising work, and, most importantly, how much does it cost?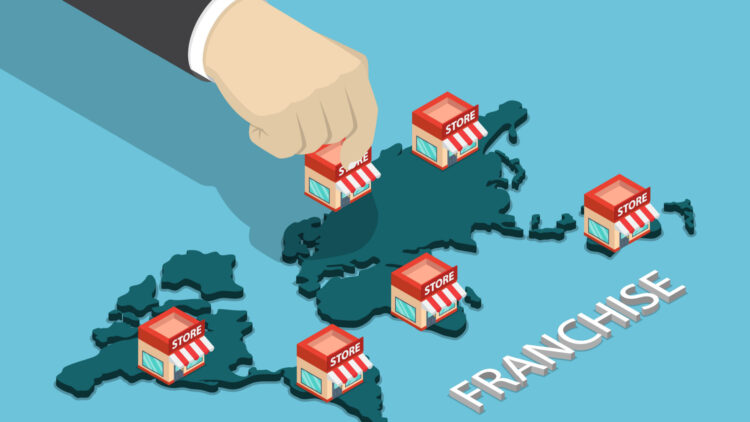 Any entrepreneur who has created a successful company can start franchising if he has already established all production processes, thought through the philosophy and worldview of the brand to the smallest detail, and built long-term relationships with customers and third parties. Then, they can think about franchising and selling a successful business model to expand the company, increase brand awareness, and attract new audiences. Consequently, the franchisor must prepare a franchise proposal that specifies how the franchisee and franchisor will cooperate, along with obligations. Ideally, franchisee support should include:
Provision of production standards, that is, special rules and requirements for manufactured products, goods, or services

Providing secret technologies or recipes

The possibility of using a trademark and brand logo

Implementing a KPI system and verification of performance

Transfer of information about product distribution channels

Cooperation with partners and investors

Assistance with finding and renting premises

Assistance in recruitment and provision of general requirements for employees, such as a dress code

Providing a marketing strategy and advertising on social media

Provision of a personal curator and assistant
In addition, the franchise proposal should also include the cost of starting such a business. The final price consists of three main points:
Lump sum
This is the name given to the fixed payment given to the franchisor directly for having the right to conduct business on behalf of the brand. The lump-sum fee is paid upfront. I can't say exactly what the average amount of such a payment is since it depends solely on the franchisor's company. More precisely, the cost of a lump-sum fee varies depending on the brand's popularity and scale, as well as the number of services included in the support of the franchisee. For example, a support package may include production technologies, personnel training courses, a marketing strategy, and access to the official website. Of course, such support will be expensive. However, the lump-sum fee will be small if the package includes only general work standards.
Royalties
These are regular payments for using the brand name and assisting in doing business. Royalties begin to be paid after the signing of the contract and continue with a specific frequency throughout the document's validity. Of course, the amount of royalties will be significantly less than the lump-sum fee since it is paid over time, for example, once a month, each quarter, or year. Also, royalties can be fixed, where the franchisee pays the same amount each time, or they can be floating, that is, in the form of a percentage of the profits.
Start-up capital
To start a business, be it a startup or a franchise, investments are needed to purchase equipment and raw materials, pay rent, and make payments to employees and the franchisor.
After drawing up an official franchise proposal, let your potential franchisees know about it through advertising, making posts on social media, or posting a message on the company's official website. You can attract a novice entrepreneur to your business with this offer. A contract is signed only after final negotiations, any clarification needed on the terms of cooperation, and an agreement on the level of support to be given by the franchisor.
Buying a franchise can be an excellent opportunity for an aspiring entrepreneur to avoid many rookie mistakes and gain valuable experience. Therefore, my advice is as follows: 
Study the history of the franchisor thoroughly and read all reviews. Go over the terms of cooperation, the list of items in the support package, and the cost of payments. Only agree to a deal if the conditions are better than launching your startup by yourself and you are willing to incur the costs of franchising, which are inevitable, like any business.