The success of any company is proportional to the competence and professionalism of the individuals working there. The HR manager is responsible for recruiting these people. Therefore, they are the key to business stability and development. They are the ones who can tell which professionals will bring a profit to the company and those who will not. Businesspeople choose HR managers very carefully, which can take them quite a long time. So how can you demonstrate to a potential employer that you will be the source of their most productive and committed employees and get the job position of your dreams?
Preparing your CV as an HR manager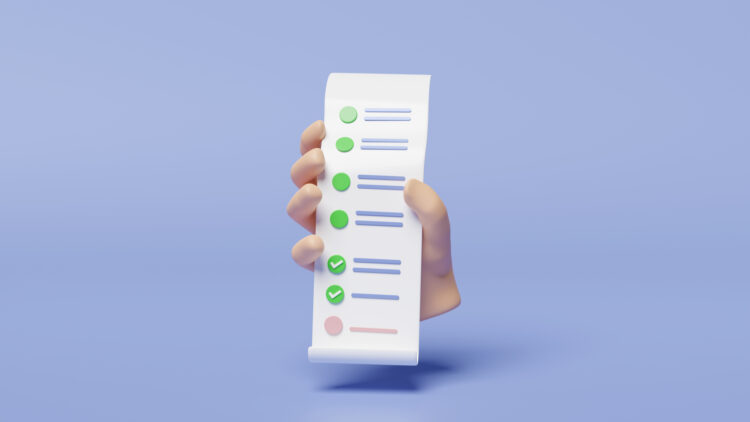 Employment always starts by preparing an appropriate CV, including in the HR field. Here, quality is even more important than in any other area. How can an HR manager find and attract excellent employees if they do not even know how to write a detailed CV and cover letter? It would be ridiculous! So, you have to try even harder before applying for job vacancies.
First, do not forget about the basic rules:
The size of the resume must not exceed one Word page (maximum – two, although this is the maximum and is undesirable!);

Information should be presented coherently, using concise and business-like language, without epithets or metaphors;

The text should be divided into bullet points, using different fonts for emphasis, markers, and subheadings;

Personal information included in a CV should be kept to a minimum – no anecdotes about hobbies, political views, etc;

You have to personalise each CV to a particular company to increase your chances of success.
The first thing of interest for any recruiter looking at your CV is the purpose of your job search. What particular job position are you interested in? Therefore, indicating your field of expertise and using precise words without needless adjectives is best. For example, write "HR-manager."
Next, you can indicate your reason for writing and submitting a CV. Namely, identify the company and field of activity where you would like to work. For example, "HR manager in an IT company (in the IT field.)." This is significant because it makes it easier for the employer to quickly match up the applicant with their company and understand whether you could be the right person for the job.
After that, the objective can be enhanced by adding a career goal. Here the applicant can discuss aspirations, desires, skills, and experience. For example, "HR manager in an IT company (in the field of IT.) Improving recruitment performance, staff training, and automation of personnel records management." You can also reflect this information in your cover letter. However, using this style in your CV will create an image of a true professional, a determined person who knows their job. How detailed should your aims appear on your CV? This depends on the particular company you are applying for. Usually, your goals can be communicated based on the job advertisement's basic requirements. Looking at them, you will quickly understand what kind of goals and what kind of employee, in principle, a potential employer wants to have in their team.
How to write a resume step by step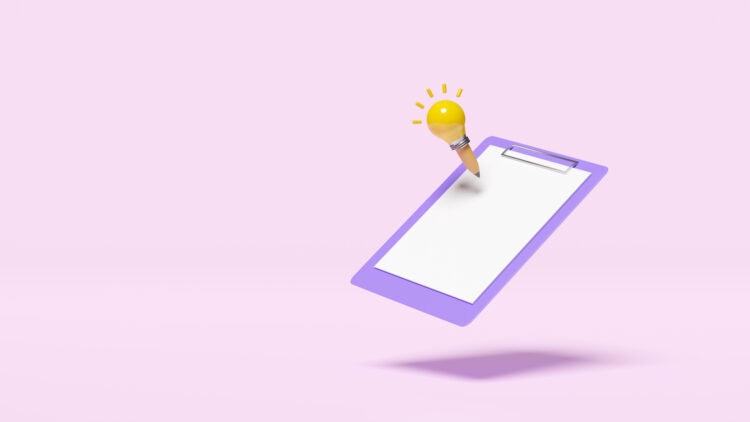 In the Lectera course "Finding Your Dream Job. A Complete Guide to Getting Hired", we will show you how to write a CV, pass various interviews, change jobs without suffering financial losses, and make the best first impression on employers and future colleagues. First, however, let us analyse your CV in more detail, including its content, which you will need to fill in after writing the introductory part.
Education
Everything is pretty standard here; you must indicate your area of expertise, the university you graduated from, and the training courses you have taken. However, the crucial point is that you only need to list courses directly related to your area of specialism! For example, suppose you have taken sales courses in the past and are applying for the position of an HR manager. If this is the case, it is better not to mention them.
Also, hold back from listing outdated awards and certificates without any value. It is better to refer to them in the interview.
Work experience
Experience is a vital part of your CV if you are not an aspiring professional. Then there are several rules on how to describe them:
Avoid mentioning lengthy career breaks. If, for example, you have not worked in your field for two years, it is better to indicate the reason for this (for example, parental leave) or fill in the gap with something neutral like "freelance work."

Your work experience must look not just consistent, but also stable. The employer will be wary if you have changed jobs more than once a year. If you change positions within the same company, they should be listed under a single bullet point.

What is extremely important is your last three years of work. Revealing what you did more than ten years ago is unnecessary, and this experience will be considered irrelevant.

If your past company is not known in the market, please specify its line of business. Not just the name, but "Company N for holidays and events."

Use keywords that are traditional in your field. They can be inserted either in the list of your past duties or in your job (for example, "commercial director", "team management", etc.). The employer pays attention to keywords in a CV to differentiate your CV from others.

Limit yourself to just five responsibilities for each job. Also, simplify the list, so it is easy to understand what you previously did. Not just "implementing project activities to optimise work processes within the business", but simply "optimising business processes."

Make sure you include your achievements for every job, preferably with numbers or facts. For example, "reduced staff turnover by 35%" or "developed criteria for selecting employees that have now been implemented in all company branches."
Key skills
This section must be filled with your key skills that the employer can understand. Avoid obvious skills like "computer literacy", for example, because in 2022, everyone should have this skill. It is best to check the job requirements of a particular company to understand what skills you need to have to be deemed a suitable candidate. Next, browse other similar HR jobs. Typically, they usually include the following skills:
Team management;

Recruitment and management of personnel;

Development of the company's HR brand;

Internal and external communications;

Document management and personnel audit, etc.
About me
Candidates often get confused with this section, thinking it requires them to list their personal qualities and specify something normal like "Punctuality" or "Politeness." It is good. However, you need facts which correlate specifically with your future job position. For example, "Knowledge of psychology that helps one select the best candidates" or "Conscientious attitude to all deadlines."
Photos, contacts, place of residence
A photo on your CV is optional, although if you attach one, it must look professional. Also, include your work email and certainly not a ridiculous address like sweetcheesecake1987@gmail.com. Finally, your place of residence should only be included if you are considering a vacancy in your city without the possibility of relocation.
Desired salary
It is impossible to indicate an exact figure, as there is far too much variation. However, you can specify a salary range or an amount 15-20% more than what you currently earn. This will immediately prepare the employer for a financial discussion during the interview and open up opportunities for a sensible deal. However, be sure to analyse the salaries of HR managers in the market so as not to frighten off employers with elevated expectations or, by contrast, devalue your professional services.
How to write a cover letter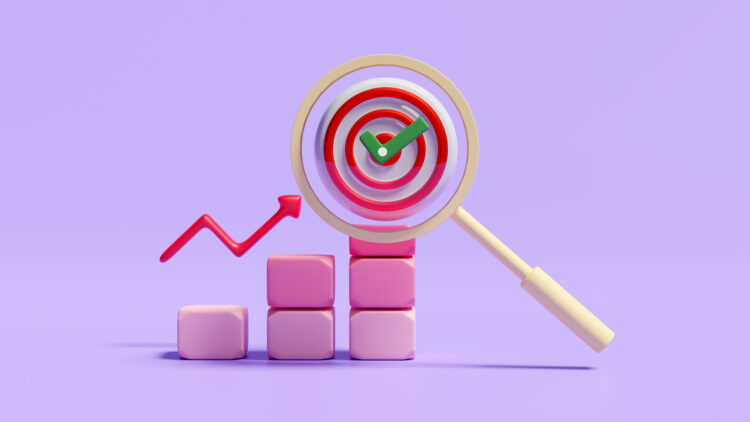 A cover letter is also an optional document, but we highly recommend that you do not ignore it! Employers usually pay attention to candidates with cover letters because it is not just down to their CVs. In addition, the cover letter gives the employer additional information. Perhaps it is the most crucial point for applicants without HR experience, as this is where a cover letter will play a vital role for you.
 The cover letter has a clear structure:
Your greeting should be personalised or addressed to the employees of a specific department named in the job advert ("Good afternoon, dear name/position.")

Your chosen job position – if you are sending your CV to the employer's email rather than responding to a vacancy posted on job search services.

Your motivation – or an answer to the question about why you are interested in the job. This could be an interesting project or product, a wish to gain new experience or build a career in a new area for you.

Your experience – a list of projects or additional skills ideal for the job, yet not listed in your CV. For an applicant with no experience working in HR, your experience can include, for example, a thesis highlighting aspects of this field.

The ending, containing duplicated contact details.
The cover letter should be short, although concise. We advise you to re-read the letter several times after you have written it and determine whether it is possible to skim through it in 10 seconds. If yes, this is a good sign – the employer will be more likely to notice your application.
Applying for an HR manager position for any candidate, including those without work experience, may seem intimidating and challenging, although this is not the case. The vital thing for any employer reviewing your CV and cover letter is not the number of projects and years of work experience you have had in an HR department. Instead, what is important is your well-defined key skills, the willingness to work on weak links in the business, and the opportunities that you can bring to their company as a professional. So do not forget this! Be confident in yourself and your knowledge!