For centuries, people believed that education meant many years of life spent behind textbooks, and at the lectures and seminars, for the sake of mastering a single field of expertise. Fortunately, everything is changing! Even during my student years, I realized that this approach to education was outdated, and today the rest of the world has finally begun to understand it as well. A modern person no longer has that much free time, to allocate 2-4 years to study at the university, but that person still has career needs and educational demands that need to be met right now. And microlearning allows you to do this quickly, cheaply and efficiently.
Why is microlearning so popular?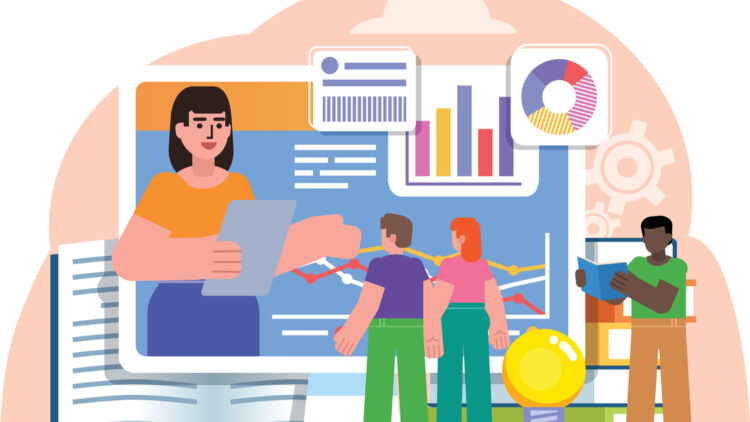 Microlearning is knowledge acquisition through small fragments of useful and practical information that is aimed at achieving a specific result. At its core, microlearning is a product of clip thinking, which is inherent in most modern people. After all, we live in a time when information is pouring in from all sides. Our brain is constantly overloaded: social media, television, radio, advertising banners (according to statistics, we see up to 400 banners a day!). To filter this amount of incoming information, the modern generation has developed the so — called "clip thinking" – the ability to perceive information in fragments. Yes, yes, that's why we haven't gone crazy yet! But for the same reason, we have become worse at perceiving holistic information, for example, in the format of a two-hour lecture.
Scientists from MIT even analyzed the statistics of 6.9 million educational videos and came to the conclusion that most people stop watching them after six minutes. That is, the longer the video, the less likely it is that it will be watched to the end. Take TikTok for example. This popular app has surpassed even Facebook and Instagram and has more than 100 million active users! It is that popular precisely because it is a product of clip culture.
Microlearning fits perfectly into this modern lifestyle, when the only time for learning that you have is the time in transit on the way to work. That's why microlearning is the foundation of Lectera's concept. I myself appreciate fast learning and, most importantly, its density. Microlearning is always focused on practice, and allows you hone the skills you learn (for example, public speaking).
Apart from this, there is nothing that cannot be taught through microlearning. You can fit anything into a short video: from a demonstration of an experiment in a chemistry class to a review of marketing tools! Microlearning allows you to develop both hard skills and soft skills with the same efficiency. Classical education is better suited than microlearning if you want to become a nuclear physicist or an astronaut. If your dream, however, is not to conquer the Moon, but to conquer the labor market, there is nothing better than microlearning!
What does effective microlearning include?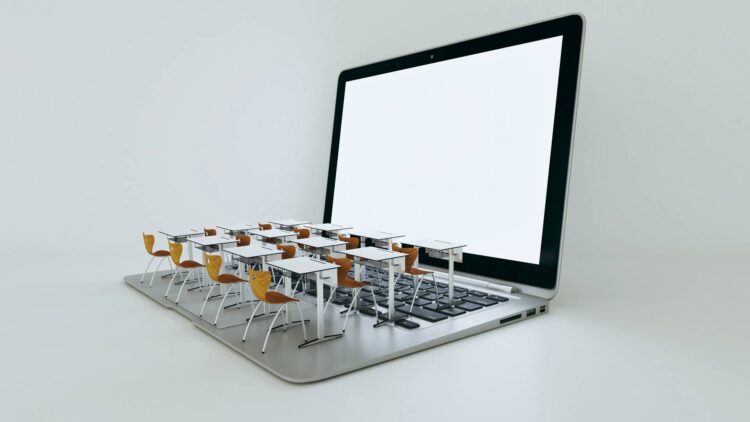 The combination of the following factors (present in 99% of all microlearning courses) guarantees the effectiveness of microlearning:
Video lectures lasting 10-20 minutes (the total duration of the micro-course should not exceed 3-4 hours). Visually presented information is better absorbed, and also more easily distributed. For example, using the very TikTok, which has a whole segment of microlearning in the "how to" format.
Interactive elements. For example, infographics and animation. This is an additional visualization of information, which particularly simplifies the development of hard skills.
Additional materials. Checklists, templates, instructions and lesson notes for those who prefer learning in text format. Like video lectures, this is an indispensable element of microlearning courses!
Gamification. A study by the US National Center for Biotechnological Information showed that games increase the effectiveness of microlearning by 35%. Take for example rating, a common gamification tool — the competitive element of learning promotes engagement.
Mobile applications. Each platform specializing in microlearning has its own application for implementing or maintaining the educational process. According to Statista data, in March 2021, such educational applications were 2nd most downloaded apps on Google Play!
Who microlearning is for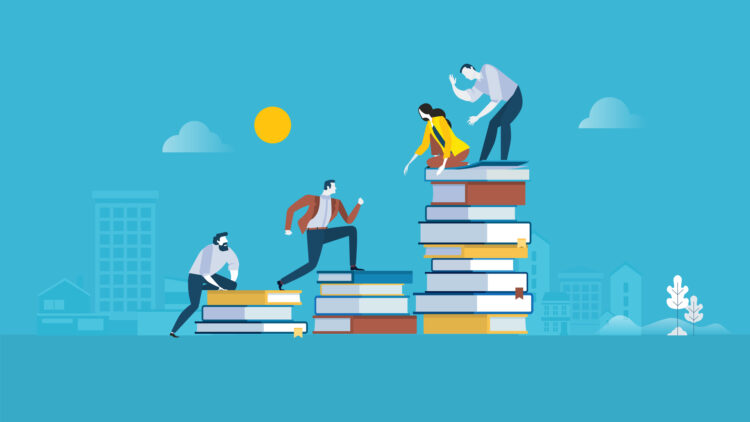 In my opinion, it is suitable for absolutely anyone. Especially if, like myself, you have to juggle a successful career, taking care of your family and your favorite hobbies, and in addition you have a desire for personal development and you don't want to stop at what you have already achieved. Microlearning is also a lifeline for people with attention deficit (and there are a lot of people like this among us). If it is difficult for you to take in information or focus on one topic, then the standard university program is definitely not for you. The beauty of microlearning is in its adaptability — you can learn whenever you want and as much as you want, rationing the incoming information on your own.
There are several other categories of people to whom I would advise to take a closer look at microlearning:
Managers and businessmen whose goal is to dominate the market. Well-trained employees are the key to a growing business. Microlearning is ideal for corporate training and is a must-have if you have a large staff turnover. The wholesale company Walmart struggled with it until they introduced corporate microlearning. As a result, 96% of employees began to apply the acquired knowledge in their work, and the company's productivity increased by 17%. The more competencies an employee develops, the more prospects and interest he has in career advancement, and therefore in the growth of the business itself.
Employees of large companies. If your company does not offer corporate training, it's time to think about it yourself. Microlearning allows you to hone your skills without interrupting your main work. It guarantees you a warm place under the sun of the labor market. After all, if you want to build a successful career, you can not lag behind your competitors!
Freelancers and those who are looking for freelance opportunities. Microlearning allows you to quickly master not only skills, but even whole professions. For example, in order to become a product manager, a few weeks are enough! Microlearning will also help you find the right industry in which you want to develop, or expand your current competencies.
Students. I have already mentioned above that I was disappointed in classical education back in my student years. How did this happen? After I found my first job, I realized that I hadn't learnt anything at the university that I needed in real life to earn money and build a career. That is why I advise students to take microlearning courses while studying for their bachelor's or master's degree. This way you will prepare yourself for competition in the labor market and for the reality that awaits you.
Tips for setting up corporate microlearning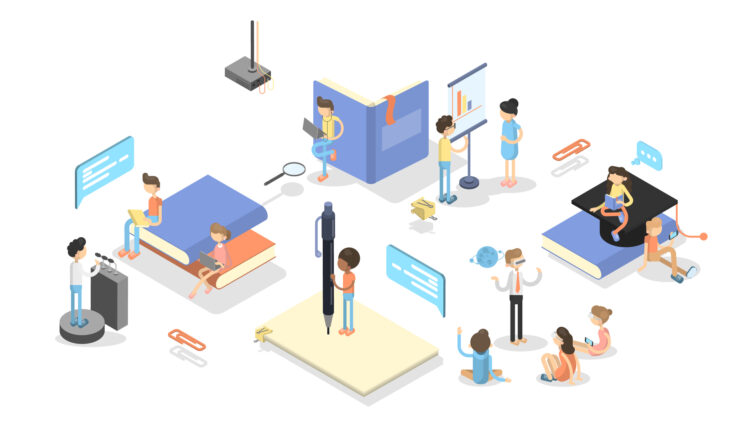 Corporate training is the key to the stable growth of any company, and microlearning is the most suitable format for it. The American media company BH Media introduced microlearning for its employees, and as a result, 98% of them increased their productivity. But microlearning certainly has to be of high quality. Here are some tips from me as the CEO of Lectera, who has already gone through the process of creating microcourses more than one hundred times:
1. Do whatever you want with the information, but pack it into a 10-15-minute video at any cost
In all the years on the market, I have not found a single topic that could not be divided into segments of this length. After all, microlearning features many formats that can be combined or alternated. Dedicate additional materials to explaining complex techniques and figures, and get rid of the theory altogether. Microlearning is always about practice.
2. Adapt your learning for all devices
The whole point of microlearning is its mobility. What do you need it for if you have to use a computer to study? Your employees should be able to take micro-courses both from their tablets and from their smartphones — the way it is most convenient for them. In addition, it will give them access to the entire knowledge database of your company, if they forget something one day.
3. Add self-check test and practical tasks
Tests will help your employees to independently monitor their progress, and tasks will help them to implement the acquired knowledge into work without any trouble. For example, you are teaching your employees to master a certain sales technique. In this case, your task should be a situation in which the employees will be able to practice this technique.
4. Test the system before launching it
First, adapt one corporate division for microlearning, try it out on a group of employees, and then collect their feedback, and follow up with the results. Preliminary testing and the habit of starting small will help you understand how relevant and useful the created content is, whether its format is well received, and what preferences your employees might have in this regard.
You don't have to develop a corporate learning system on your own, you can use ready-made solutions. For example, Lectera platform creates such programs for companies from any business field. There are also special platforms for creating your own corporate microcourses. In short, it's up to you! But Mordor Intelligence predicts that in the next five years, the microlearning niche will grow by an average of 14% per year. One thing is clear for sure: the current trend for microlearning is the future of education.