What is an MBA? This means a Master of Business Administration, a master's programme that educates executives and entrepreneurs. You normally find that it contains ten to twelve subjects that are studied. They are generally dedicated to management, decision-making, strategic planning and include many other business areas.
Among the many benefits of an MBA, I can clearly observe that it strengthens a graduate's position within the international job market. Simultaneously, it is a chance to swiftly move forward to a new ambitious position that can take your business towards a new level of profitability. Whilst it can also offer an incredible level of networking opportunities, talented professionals often gather on the same programme, who will then create their own businesses or build glittering corporate careers. However, additionally, there are disadvantages. They are obvious: it's expensive, may consist of a relatively long course (it could take from one to six years to complete). Additionally, the learning and system of study are unfamiliar to so many.
One important thing you need to be aware of before choosing an MBA: you should have to have at least two years (at best!) experience in a managerial position. Therefore, it is very unlikely that you enrol on an MBA immediately after completing a bachelor's degree.
How have MBA programmes changed since going online?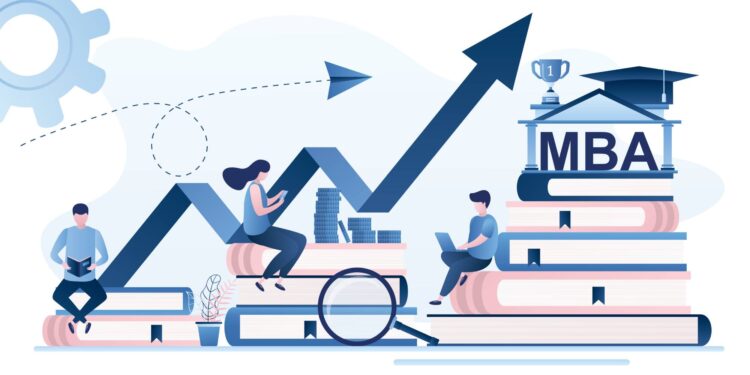 Practically nothing has changed! You will be learning as you would normally on any offline course. Almost all universities have adapted their MBAs to new circumstances over the past year and either switched completely to distance learning or are using a new hybrid format. It means that you may spend a part of the course in online classes. Some of them will be face-to-face seminars and others about project defence. However, the overall quality of the education you will receive has certainly not declined because of a transition to online lessons.
European and American offline programmes often require students to have "covid passports" to prove they have been vaccinated. Full-time courses in Russia are still accepting unvaccinated applicants. However, the situation is changing rapidly; for example, in Moscow, the city authorities have already advised full-time students to be vaccinated before starting the new academic year. In this regard, online certificates from the world's leading universities – Harvard, Yale, Oxford, and other famous universities are gaining more and more popularity.
The pros of getting an online MBA
Cost. An online MBA is often cheaper than its offline equivalent. After all, the university saves money on teachers, classrooms, textbooks, and other necessary commodities to study the course.
Duration. Occasionally online MBA programmes can be shorter than their offline equivalents. In a single day at an online school, you could learn up to two or even three times more information than your offline classmates. Sometimes your online programme can last as long as you want it to last: you can take no more than one lesson per week! I certainly do not recommend you go to such extremes: an MBA is designed primarily to improve your career. In case you don't want to take several years to achieve a degree, look at some of the short courses from Lectera! We teach marketing, soft skills, and financial literacy. We can explain even the most complex terms and processes clearly and with clarity. We can also help you to practice your newly acquired skills by using real case studies. You will be able to get all of this – for just the cost of one dinner at a restaurant!
Convenience. No one could argue that taking courses at home whilst sitting on the sofa with an unlimited cup of your favourite coffee is the most convenient form of learning. Unfortunately, at home, you won't soak up the atmosphere typical in educational institutions, making it quite difficult for some of us to tune in to productive mental work. The issue can be solved by doing a couple of special exercises (at Lectera, we discuss them in our productivity courses) and, of course, having the right interior design choice.
Wider variety of programmes to choose from. You no longer must choose from just three or four programmes available at the universities in your city. Now you can choose from thousands of offers. Furthermore, you also don't need to worry about the level of teachers in online programmes – it pleasantly surprises even me, and I know perfectly well how difficult it can be to find the right teacher.
The cons of getting an online MBA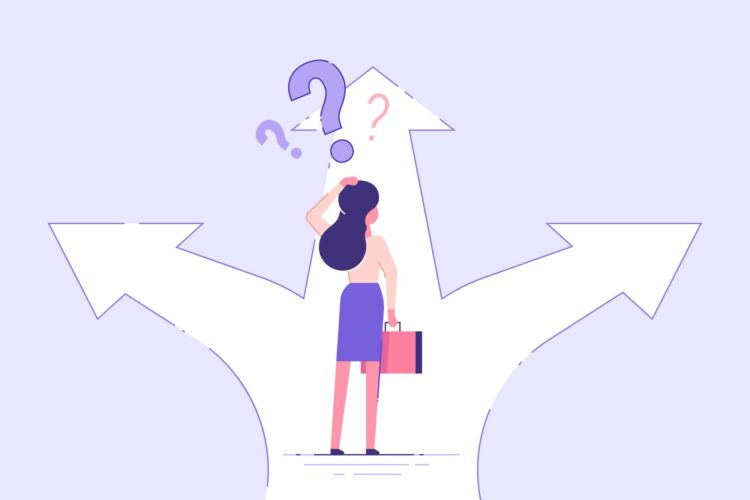 The format is not suitable for everyone. An online course takes place, which makes sense, on the Internet. You will not meet with your classmates in offline seminars, and you will not defend your project whilst standing in front of an audience. An exclusively online format may prove unsuitable for some students.
Not as many networking opportunities. I know for a fact that many applicants enter MBA programmes for the sake of networking opportunities. That ambition is perfectly familiar to me! However, getting acquainted with one's classmates online is, in some ways, quite unusual. The other person's emotions are not always visible. Their thoughts can be misunderstood due to a lack of non-verbal context.
How do I apply for an online MBA?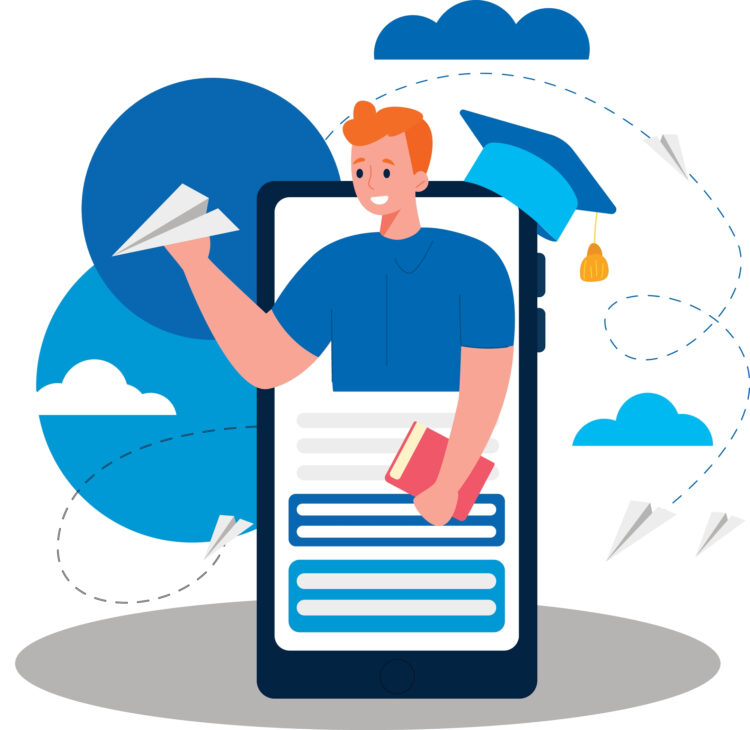 Typically, admission to a business school offering MBA programmes requires:
Proof of your age (from 24 years old and very rarely from 21 years old).
Your completed higher education (at least a bachelor's degree).
Your work experience (at least two years working in a managerial position).
Suppose you are applying abroad (and most MBA applicants are not seeking admission to Russian universities). In that case, you will also need to pass:
A language exam (IELTS, very rarely TOEFL).
GMAT, the special test checking your knowledge in mathematics and logic.
A CV and academic resume, as well as several letters of motivation and recommendation.
In your motivational letter, you must explain why you want to study at this school and why you prefer this programme. You will also need letters of recommendation from your boss and colleagues to confirm your professional skills.
To fully complete the application will take about two months. It is frequently required that you send your application well in advance. American and British universities recruit groups a year before the study programme starts. Suppose you are considering applying for a scholarship (and there are some!). Then consider writing additional motivation letters. In these letters, you will need to ingeniously describe your desire for admission and how you plan to use the education you will hopefully gain.
The best online MBA programmes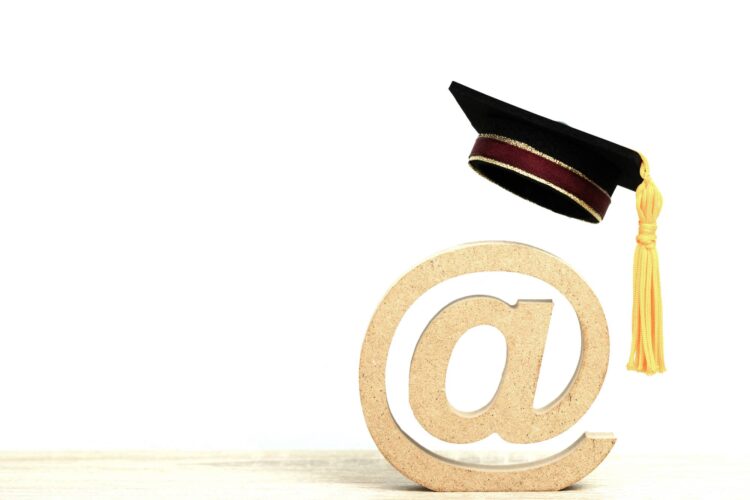 The absolute best online programme in the UK, at a similar cost of a"normal" master's degree. The programme can be completed in either twenty-one, twenty-four or thirty-two months, depending on the number of subjects that you are willing to study in a week. The master's programme is designed around part-time employment meaning that you won't have to skip lunches in the company of colleagues and dinners with your family for your Zoom lessons. The programme will cost you around £41,000. You will learn the basics of creating your own commercial project, marketing, and drawing up financial strategies. This will also help you create a portfolio and fill it with projects relating to the area of ​​business development you're interested in.
A Classic English education is what Warwick University prides itself upon providing. Its business students are often invited to seminars with prominent entrepreneurs, so you don't have to worry about networking. The school itself is considered to be one of the best in the UK. However, it does not differ that much from similar organisations at other universities. The MBA program can be completed at your own pace, and over several years, it will cost £43,000.
The renowned Australian business school offers several MBA programmes with courses in law, technology, finance, social impact, and transformation that are all extremely popular. They are all taught online. Within one programme, you can come across modules linked to relevant areas; for example, an MBA in finance teaches leadership, strategic management, and marketing. The final project is typically associated with consulting. According to the lecturers, this allows students to evolve equally and successfully in different positions. You can study here for two to six years; the cost of the course does not exceed $32,000.
The school's online courses are positioned eighth in international rankings and first in the US. Here you will find applied knowledge, networking, and diploma projects familiar to any Russian student. Marshall differs from any other business school in cost: an online MBA will cost $110,000. This is nearly twice as much money as the best educational institutions in the UK. For this sum of money, you will learn business administration and be shown around the campus, taken to local attractions, and they will entertain you in every way possible for an entire week. Yes, even if the programme is taught entirely online. However, the ticket to the United States and the visa costs are to be paid by the student.
An online MBA is a cool way to reach new career heights, meet interesting people and transform your thinking. But please don't be daunted by the cost of programmes! Nearly all business schools offer grants for international students. Alternatively, you could find full scholarships to study for an online master's degree on the foundation websites and at grant aggregators. So, do look at a few of these resources. Perhaps your upcoming online MBA course is already waiting for an inspiring motivation letter from you!