«Your million-dollar career»
11 lessons for a breakthrough career from the founder and CEO of the international educational platform Lectera.com and author of the international bestseller "Learn or Leave the Market."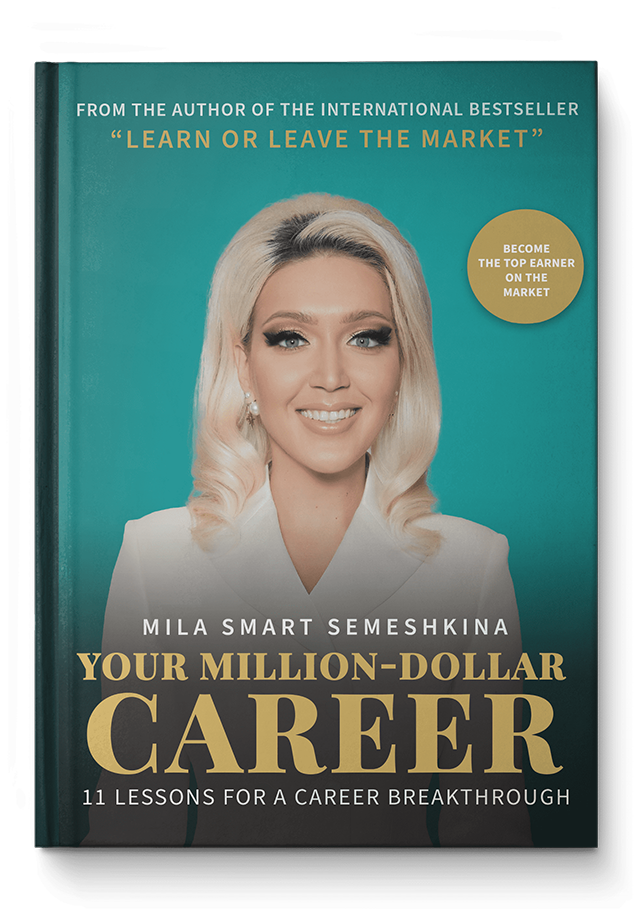 This book provides a comprehensive overview of the tools of success. By following the steps in this book, you can achieve your goals in a straightforward and easy-to-understand approach.
1
Practical orientation:
Giving a minimum of theory, the author focuses on specific recommendations for building a career strategy, overcoming obstacles, and resolving difficult situations. The author illustrates the use of many tools with examples from her practice.
2
Textbook/workbook format:
Each chapter contains a set of exercises for self-examining the assimilation of the material, conducting introspection, and building a career strategy.
3
Visualization:
The book contains numerous diagrams, illustrations and inserts that make it easier to understand the material and promote self-directed learning.
4
Comprehensiveness:
Although the book is aimed at a wide range of readers, it provides answers to specific questions and advice regarding certain common situations: juggling career and motherhood, entering the global market, and much more.